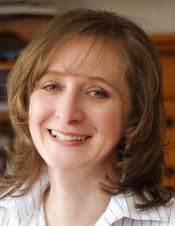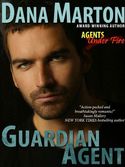 I've noticed that novellas have been making a comeback lately. Amazon.com has 8,224 novellas available at the moment. Once upon a time, novellas have been a well-respected literary form. Then, for some reason, they fell out of favor. I have to admit, it's been a while since I'd read one, until Charlaine Harris started to put out Sookie Stackhouse novellas in between her full-size books. And then I fell in love with the format. So as of this year, 3 of those 8,224 novellas on Amazon are mine. Yay!
Since I've started writing novellas, I've been reading more of them. They are the answer to my problem of not being able to put a book down once I started it. Sadly, I don't get to read until it's bed time. Then I'm up until 2 a.m. when the last word is read. Then I'm dragging the next day. Sounds familiar? But now I can read a novella, get the full experience, a rounded out story, and still get some sleep. They proved to be the perfect beach read as well. I'm not saying I'm leaving full-size novels behind, no way. But I found that novellas have their place in my library, and there are times when they're the perfect read.
While reading novellas is my new guilty pleasure, writing them is my new challange. I like to write long. I wrote for 13 years before my first book was published. I love the sight of accumulating pages. It's a deeply satisfying experience. (Hey, I wrote all that!) Limited by wordcount, in a novella the story is more concentrated, packs more of a punch. GUARDIAN AGENT, the first in my Agents under Fire trilogy, starts with a high-stakes chase on the crumbling palace roofs of Venice. No time for a slow introduction, the story must be an adrenalin-filled thrill from beginning to end.
When Gabe Cannon's commando team is tasked with bringing down a rogue solider, he doesn't expect to come face-to-face with the target's sister at the showdown instead of the man himself. Jasmine is trying to lead the team away from her injured brother. Recognizing one of the hunters as her teenage crush is definitely a shock to her system. To save her family, she must convince Gabe that her brother was framed. But can she stop from falling in love with him all over again?
Instant conflict, instant attraction. Does that formula work? Does size matter? I'll let you decide. But I have to say, I do believe that great things can come in small packages. (Think mini vacations and bit-size candy.)
Would you try a novella if it promised to be a full-value, truly entertaining story, or are you firmly a novel-size reader? Post your opinion for a chance to win a gift package of my romantic suspense novels (full size) and favorite treats (bite size). Thank you for stopping in!
–Dana
Agents Under Fire
To comment on Dana Marton's blog please click here.