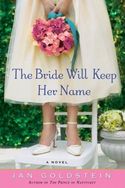 June 2009
On Sale: June 16, 2009
Featuring:
Madison Mandelbaum; Colin Darcy
272 pages
ISBN: 0307345920
EAN: 9780307345929
Hardcover
$24.00
Suspense, Fiction
Buy at Amazon.com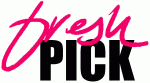 The Bride Will Keep Her Name
by Jan Goldstein
Something borrowed. Something blue. Do you really know the man to whom you're saying 'I do?'
Madison Mandelbaum is on top of the world. She's got a loving — though totally neurotic — family, two fabulous girlfriends, and best of all, she's head-over-heels in love with Colin Darcy, an investigative reporter for NBC, a distant relation to the Queen, and–most importantly–Maddie's fiancé. Be careful what you wish for her mother's always fond of saying, but with Colin on her arm, Maddie is certain that everything will finally go right.
With one week to go before the wedding, Maddie receives an anonymous email that suggests that her fiancé may not be the man she thinks he is. Is this someone's idea of a pre-wedding joke? Yet as sinister phone calls, text messages, and disturbing clues turn up, all linking Colin to the murder of a sexy callgirl, Maddie realizes that she must get to the bottom of this. Fast.
As the clock counts down towards what was to be the ceremony of her dreams, Maddie's life is turned into a wild race to find the truth. Between frantic dress fittings, entertaining future in-laws, and putting on a brave face, she and her best friends are propelled into an undercover investigation that plunges them into a seedy underworld of anonymous sex and backroom politics.
As her search brings her ever closer to the knowledge she desperately seeks, Maddie finds her heart being tested in ways she's never dreamed. Determined to take back her life, she discovers just how far someone in love will go to cover up the truth. And along the way, she stumbles upon a shocking secret she never saw coming.
Excerpt
Be careful what you wish for.
These six little seeds of warning were long ago generously planted and watered in my unconscious by the inimitable Melanie Mandelbaum, a fifty-eight-year-old executive buyer for Bergdorf's, affectionately known to my father and to me, her daughter, as the buzzkiller of Long Island.
My friend Katrina once described my mother as Oprah in a size 4, only white . . . and Jewish. She pretty much nailed her. The woman is a nonstopping, ever-talking, advice-giving force of nature who has always insisted on having a hand in everything.
According to Dr. Seymour Unterman, Madison Avenue proctologist to the rich and irregular, her chronic state of constipation is a result of a life lived over the speed limit. As with my friends' mothers, I had discovered that, along with all Read More…