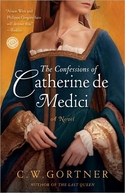 June 2011
On Sale: May 24, 2011
Featuring:
Henri; Catherine de Medici; Coligny
432 pages
ISBN: 034550187X
EAN: 9780345501875
Paperback
$15.00
Historical
Buy at Amazon.com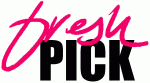 Best Historical Summer Reads
The Confessions Of Catherine De Medici
by C.W. Gortner
The ambitious, gripping tale of one of history's most notorious and misunderstood queens . . .
The truth is, none of us are innocent. We all have sins to confess.
So reveals Catherine de Medici in this brilliantly imagined novel about one of history's most powerful and controversial women. To some she was the ruthless queen who led France into an era of savage violence. To others she was the passionate savior of the French monarchy. Acclaimed author C. W. Gortner brings Catherine to life in her own voice, allowing us to enter into the intimate world of a woman whose determination to protect her family's throne and realm plunged her into a lethal struggle for power.
The last legitimate descendant of the illustrious Medici line, Catherine suffers the expulsion of her family from her native Florence and narrowly escapes death at the hands of an enraged mob. While still a teenager, she is betrothed to Henri, son of François I of France, and sent from Italy to an unfamiliar realm where she is overshadowed and humiliated by her husband's lifelong mistress. Ever resilient, Catherine strives to create a role for herself through her patronage of the famous clairvoyant Nostradamus and her own innate gift as a seer.
But in her fortieth year, Catherine is widowed, left alone with six young children as regent of a kingdom torn apart by religious discord and the ambitions of a treacherous nobility.
Relying on her tenacity, wit, and uncanny gift for compromise, Catherine seizes power, intent on securing the throne for her sons. She allies herself with the enigmatic Protestant leader Coligny, with whom she shares an intimate secret, and implacably carves a path toward peace, unaware that her own dark fate looms before her—a fate that, if she is to save France, will demand the sacrifice of her ideals, her reputation, and the passion of her embattled heart.
From the fairy-tale châteaux of the Loire Valley to the battlefields of the wars of religion to the mob-filled streets of Paris, The Confessions of Catherine de Medici is the extraordinary untold journey of one of the most maligned and misunderstood women ever to be queen.

A sympathetic novel of one of Europe's most maligned queens
Excerpt
Blois, 1589
I am not a sentimental woman.
Even during my youth I wasn't given to melancholia or remorse. I rarely looked back, rarely paused to mark the passage of time. Some would say I do not know the meaning of regret. Indeed, if my enemies are to be believed, my unblinking eyes stare always forward, focused on the future; on the next war to fight; the next son to exalt; the next enemy to vanquish.
How little they know me. How little anyone knows me. Perhaps it was ever my fate to dwell alone in the myth of my own life, to bear witness to the legend that has sprung around me like some venomous bloom. I have been called murderess and opportunist, savior and victim. And along the way, become far more than was ever expected of me Read More…