#InspirationalFriday a new year rediscover the past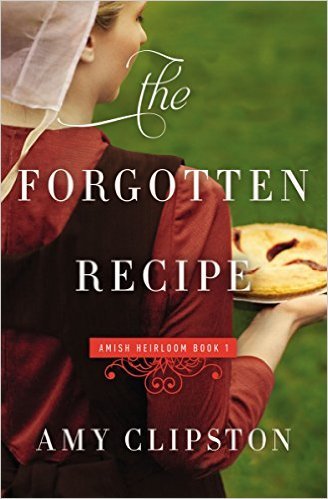 After losing her fiancé in a tragic accident, Veronica Fisher finds solace in the old recipes stored in her mother's hope chest—and in a special visitor who comes to her bake stand to purchase her old- fashioned raspberry pies.
Veronica Fisher knows how lucky she is to be marrying her best friend. Seth Lapp is kind, hardworking, and handsome—but most importantly, he loves Veronica.
When an accident on the job steals Seth away from her, a heartbroken Veronica is certain she will never love—or be loved—again. Yet when she discovers a batch of forgotten recipes and opens a bake stand to sell her Mammi's raspberry pies, Veronica picks up a regular customer who gives her heart pause.
Jason Huyard was with Seth when he lost his life—a memory that haunts him still. So when he seeks out the grieving fiancée to convey his condolences, the last thing he expects—or wants—is to fall in love. Nonetheless, Jason soon finds himself visiting Veronica's bake stand every week . . . and it's for more than the raspberry pies.
Now, as Veronica's heart thaws, Jason can't bring himself to tell her he was there when Seth died. Can he ever reveal where he was on the day her life derailed? Or will his secret rob them of the second chance at love they both want?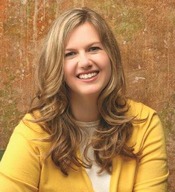 Amy Clipston has been writing for as long as she can remember. Her fiction writing "career" began in elementary school when she and a close friend wrote and shared silly stories. She has a degree in communications from Virginia Wesleyan College and is a member of the Authors Guild, American Christian Fiction Writers, and Romance Writers of America.
She is the author of the bestselling Kauffman Amish Bakery series with Zondervan, which is part of HarperCollins Christian Publishing. An advocate for organ and blood donation, Amy donated a kidney in 2011 at Johns Hopkins Hospital. Through her donation, her husband received a second kidney transplant. Amy and her husband matched another couple and swapped kidneys with them. Amy's memoir, A Gift of Love, will be available in early 2014. She hopes her story inspires others to become organ and blood donors.
Amy lives in North Carolina with her husband, two sons, mother, and four spoiled rotten cats.
The Fresh Pick is chosen by a group of readers and is never a purchased advertisement or promotion. We've picked this book because it appeals to us and we like to share our diverse tastes in reading and hope you'll give it a try.