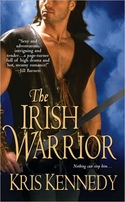 June 2010
On Sale: June 1, 2010
Featuring:
Senna de Valery; Finian O'Melaghlin; Lord Rardove
352 pages
ISBN: 1420106538
EAN: 9781420106534
Paperback
$6.99
Romance Historical
Buy at Amazon.com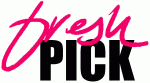 The Irish Warrior
by Kris Kennedy
Nothing can stop him…
Inhibited, accountant-minded Senna de Valery comes to Ireland to finalize a deal that will save her faltering wool business. What she gets instead is a cunning English lord with dangerous ulterior motives.
Forced to rely on her wits, not her ledgers, Senna frees an Irish warrior chained in the prisons, and together they flee across the war-torn land of medieval Ireland. But Finian O'Melaghlin is more than a charming, roguish warrior. He is councilor to his king, on a grave mission to recover military secrets, and has a dangerous agenda of his own.
Neither is prepared for the powerful forces arrayed against them.
Neither can resist the fiery passion igniting between them.
They cannot imagine the sacrifices they will face, nor the choices they will be forced to make.
King and outlaws, weapons and war: Can love indeed triumph over all?

An incredibly enthralling, delicious, and salacious medieval romance!
Excerpt
They floated off, the old man watching them, until the tall grasses swallowed him up, and the only thing to be seen was the blue bowl of sky overhead and the long, stretched-out wings of a dark, silent cormorant that flew overhead.
"Ye gave him coin?
At Finian's sharp tone, Senna looked down and nodded.
He snorted. "Ye bribed him. That's something ye English like to do."
She smiled loftily. "And something you Irish like to do is assume you understand the meaning of things. 'Twasn't a bribe. And if you cannot see that, then I am at a loss for words."
He snorted again. "That'll be a rare day in hell."
"You snort a lot," she pointed out.
He stared at her. "Lie down."
"Pardon?"
"An Irishman in an Irish curaigh floating down an Read More…