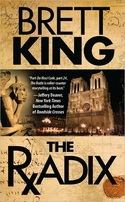 May 2010
On Sale: May 1, 2010
Featuring:
John Brynstone
336 pages
ISBN: 0843963824
EAN: 9780843963823
Mass Market Paperback
$7.99
Thriller Arcane
Buy at Amazon.com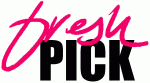 A U.S. agent has been hired to locate the legendary Radix, a relic with sacred healing powers. But the Knights of Malta–modern-day descendants of the Borgias–will stop at nothing to get the relic for their own use and gain favor with the pope.
For five centuries adventurers, researchers and believers have searched for the Radix, the sacred relic thought to possess amazing powers to heal—or destroy. John Brynstone doesn't have centuries. The president has ordered him to find the Radix now. But he's not alone in his quest. The modern-day descendants of the infamous Borgia family will stop at nothing to wield the power of the Radix.
At the same time, a secret religious organization wants the Radix for their own ends—and they've sent a nameless assassin to kill Brynstone before he can steal their prize. Across continents and through ancient codes and mysteries, Brynstone will have to unravel riddles no one has been able to solve for hundreds of years…while racing for his life.