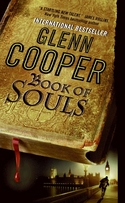 April 2010
On Sale: April 1, 2010
Featuring:
Will Piper
384 pages
ISBN: 0061721808
EAN: 9780061721809
Mass Market Paperback
$7.99
Thriller Arcane
Buy at Amazon.com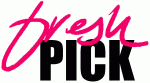 In this thrilling sequel to Secret of the Seventh Son, FBI agent Will Piper hunts for an ancient book that has had a profound effect on history-and holds a truth that mankind may not be prepared to hear.
Book of Souls picks up the action a year after the conclusion of Secret of the Seventh Son. Will Piper's life has been forever changed by the astonishing secret he's discovered hidden at the government's clandestine installation deep under the Nevada desert.
His uneasy retirement from the FBI is interrupted when a long-missing book surfaces at an auction house in London. A group of ex-Area 51 employees, who call themselves the 2027 Club, recruits Will to assist them in obtaining the book and helping them solve a mystery that will affect the fate of all mankind.
As deadly government operatives try stop him, Will discovers the ancient missing volume has had a profound effect on history. Remarkably, a newly-found puzzle sonnet by a young William Shakespeare seems to have been inspired by the book.
As Will peels back the onion to solve a series of clues hidden in the poem, he finds the book has influenced not only Shakespeare but also the religious philosophy of John Calvin, the father of predestination and the prophesies of the seer, Nostradamus.
When the final clue yields the ultimate secret, Will is forced to confront a truth which mankind may not be prepared to hear.