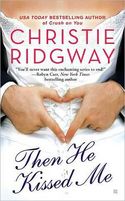 Three Kisses Trilogy #2
January 2011
On Sale: January 4, 2011
Featuring:
Stevie Baci; Jacques Parini
304 pages
ISBN: 0425239179
EAN: 9780425239179
Paperback
$7.99
Romance Contemporary
Buy at Amazon.com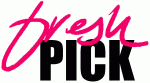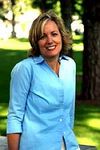 Then He Kissed Me
by Christie Ridgway
What could Tanti Baci's tomboy have in common with a royal prince? Oh, that…
The three Baci sisters are on a mission to save the family winery by transforming it into a wedding destination. When Stevie Baci playfully names her own side business Napa Princess Limousine, she never dreams she'll be driving a real prince around Napa Valley.
Jacques Parini, aka "Jack", is looking to expand his family's wine interests. But after kissing Stevie, he finds this California girl in a black chauffeur's hat does more than drive him crazy.

A fun addition to the romantic Three Kisses trilogy.
Excerpt
"So who's the other guy?" Stevie's friend Mari asked, as she slid into the passenger seat of the waiting limousine.
"Uh . . . other guy?"
"Tall, dark, and dashing?" her friend qualified. "Don't tell me you didn't notice."
She'd noticed. From the moment he'd stepped out of the resort. But tall, dark, and dashing didn't make up for rich, self-important, and rude. "He's haughty."
"I'll say," Mari agreed. "My sister gave me a Hottie-of-the-Month calendar for Christmas and I bet he's in there."
Stevie frowned. "Haughty, not hottie."
"That's what I said."
"I . . ." She shook her head. "Never mind."
"Just tell me his name," Mari urged. "I'll find out his phone number myself."
Another frown dug between Stevie Read More…