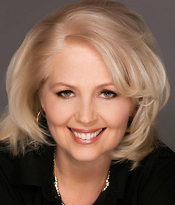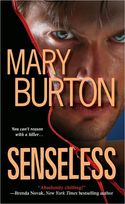 Music is one of the keys I use to unlock the heart of a character. I don't listen to music when I write, but when I'm driving or cooking the tunes are always cranked. There are times when the melody and the song's emotions strike a cord that reminds me of one of my characters. I can't explain why a song works, but I know when it does.
Eva Rayburn, my heroine in SENSELESS was a tough character to get to know. In SENSELESS she is closed and guarded and only reveals herself to the hero and others in the book very carefully.
Without even realizing it, I started to notice songs that were "hers." Songs and playlists are so personal and so I decided to create a playlist for Eva. After I bought the songs, I made my own CD and when I was having trouble with an Eva scene, I'd listen to the CD. The songs unlocked emotions I couldn't articulate at first. But once I felt the emotions through the songs, I could create the right scene for Eva.
So what were the songs that caught my attention while I was writing SENSELESS?
Eva's Playlist
Second Chance —Shinedown
Ride Through The Country —Colt Ford
Something More—Sugarland
Hand in Mine—Trace Adkins
Speed of Sound—Coldplay
Calling All Angels—Train
If Today was Your Last Day—Nickelback
Never Too Late—Three Days Grace
Gravity—John Mayer
Crash into Me—Dave Matthews Band
Apologize—One Republic
Let Me Down Easy—Billy Currington
If I Die Young—The Band Perry
So what are you favorite songs? I'd love to hear some of your favorite songs that might remind you of a book or character.
Mary Burton captivates readers with stories of mystery, crime and relationships–destined to keep readers on the edge of their seats. Her January 2010 book SENSELESS is a romantic suspense set in Virginia. When she's not writing her latest novel, she is most definitely in the kitchen cooking.
To comment on Mary Burton's blog please click here.