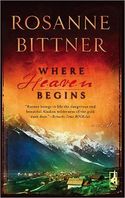 April 2007
On Sale: April 1, 2007
Featuring: Elizabeth Breckenridge; Clint Brady
384 pages
ISBN: 037378595X
EAN: 9780373785957
Paperback
$6.99

Religious Fiction Romance, Religious Fiction Historical
Buy at Amazon.com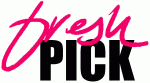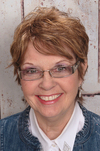 With rough miners for shipmates, Elizabeth Breckenridge
sets sail to search for her brother in Alaska, wild with the 1890s gold rush. When she falls overboard midjourney, she is rescued by a man very unlike her minister brother— Clint Brady, a cynical bounty hunter who shoots to kill.
Together, this unlikely couple struggles to survive the rugged dangers of the beautiful Alaskan frontier. Unexpectedly, Clint comes to love her, and proposes.
Elizabeth returns his love, but unless she can help Clint see that heaven is no abstraction in the sky, the grip of the past could cost them a future together….
Excerpt
Be not a witness against thy neighbor without cause;
And deceive not with thy lips.
—Proverbs 24:28
San Francisco, August 4, 1898
"We've taken a vote, Elizabeth. We understand you will need to find a job and a place to live, and we are ready to help you there, but you will have to leave Reverend Selby's residence."
Elizabeth Breckenridge felt as though the blood was leaving her body, beginning with her head and draining down toward her feet. She had no doubt what had caused this meeting of church deacons who sat circled around her with looks of condemnation on their faces.
"May I have an explanation?, she asked, fighting not to cry. Elizabeth always cried when Read More…