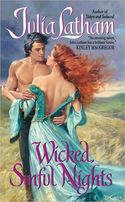 Raised To Be Bladesmen #2
January 2010
On Sale: January 1, 2010
Featuring: Sarah Audley; Robert Hilliard
384 pages
ISBN: 0061783463
EAN: 9780061783463
Mass Market Paperback
$6.99
Romance Historical
Buy at Amazon.com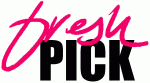 Wicked, Sinful Nights by Julia Latham
Reckless Sir Robert Hilliard has one last chance to remain a member of the League of the Blade, the daring fraternity of elite knights that secretly raised him. A Bladesman has been poisoned, and Robert must uncover enough evidence to hang the murderess. It seems quite simple, really…until he meets the red-haired beauty and falls hopelessly under her spell.
He may be handsome, but Sarah Audley quickly discovers that Robert's no knight in shining armor. He's out to convict her for murder! Though Sarah vows her innocence, forces beyond her control are gathering against her. Even worse, she cannot deny her own flaming desire for this man who's so dangerous…and so irresistible.
To satisfy their burgeoning passion, Robert may have to sacrifice his only dream. But he'll gain something even more precious–Sarah's undying love.
Excerpt
Chapter 1
Oxfordshire, 1487
She was brazen, for a murderer.
From horseback on a nearby hill, Sir Robert Hilliard looked down upon Drayton Hall, where nursemaid Sarah Audley walked hand-in-hand with her charge, five-year-old Francis Drayton, whom she'd made a viscount by killing his father.
No one suspected the truth but the League of the Blade, the secret society born long ago in a time of darkness to bring justice to innocent victims. Robert was a member, although not by the usual methods.
Viscount Drayton, the murder victim, had once been a Bladesman, too, Robert's mentor, and had risen to the Council of Elders. Such a man's death would always be scrutinized. The symptoms of slow arsenic poisoning could look like many other illnesses to the innocent, which explained why it Read More…