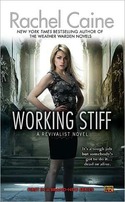 Revivalist #1
August 2011
On Sale: August 2, 2011
Featuring: Bryn Davis
320 pages
ISBN: 0451464133
EAN: 9780451464132
Paperback
$7.99
Mystery Paranormal, Paranormal, Paranormal MysteryBuy at Amazon.com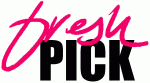 Don't miss the first in what promises to be the "must read" series!
It's a tough job, but somebody's got to do it…dead or alive.
Bryn Davis is new on the job as a funeral director, but even she knows that once you're dead, you ought to stay that way. But Fairview Mortuary has a hidden backroom business: reviving the dead for profit, at extortionate rates.
Finding out may cost Bryn more than her life … it may just take away her death, too.

Bryn Davis just got the job she would die for
Excerpt
Bryn's first embalming instructor had told her, straight up, that two kinds of people entered the death business: freaks and true believers. Bryn Davis didn't think she was either one of those. For her, it was a prime career opportunity—a genuine profession.
Oh, she'd picked up odd paychecks during college as an office temp, dog walker, and one memorable afternoon at a chicken factory, but none of those had ever felt real to her. Joining the army after college had seemed like a good idea at the time (steady job, good wages), but four years in Iraq hadn't made her want to be a career soldier; it had, though, given her a bedrock understanding of the fragility of human life. After that, dead bodies didn't scare or disgust her.
One good thing she could say for her time in Read More…