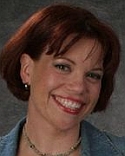 Fresh Takes from the Teen Shelves
I was lucky enough to cap off my October with an invitation to speak at the Texas Book Festival on a panel called "Hot Reads for Cool Chicks."  A flattering invitation, indeed, not least because it presumes I'm cool enough to hang with some pretty neat chicks… Er, authors.

Rosemary, Katherine Marsh, Victoria Laurie (holding Peaches), and Isobelle Carmody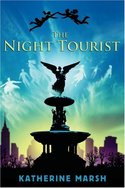 Katherine Marsh's novel, THE NIGHT TOURIST won the 2008 Edgar Award for Best Juvenile Mystery. It's a modern twist on the tale of Orpheus and Eurydice, told in the underground of New York City. When lonely ninth-grader Jack is injured in an accident, much like the one that killed his mother, his father sends him to a specialist in New York. There he meets Euri, a ghost who becomes his guide to the Underworld that exists beneath the streets of Manhattan. Jack wants to find his mother, but the hazards of searching for her are immense. With witty dialogue, realistic characters and plenty of action, Marsh crafts a charming tale about love, loss and heroic adventure.
In THE TWILIGHT PRISONER, Jack revisits the Underworld, taking with him Cora, a girl he hopes to impress. I'm sure there are no flaws in THAT plan. With more guest (ghost?) appearances by historical and mythological figures, this will especially appeal to anyone who loves the Percy Jackson novels by Rick Riordan, plus anyone who loves mythology, New York, or wondrous stories. (I downloaded THE NIGHT TOURIST for my e-reader when I got home from Austin, and I'm in love with this book already.)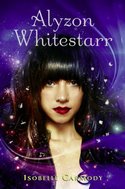 Isobelle Carmody is an acclaimed and award winning author in Australia for her Obernewtyn series, and her newest novel, ALYZON WHITESTARR, was recently released in the US. The titular character is extremely ordinary, especially compared to her artistic family, until an accident (Another accident!) leaves her with an extraordinary sense of smell. Unlike me and my super-sniffer, Alyzon is not merely ambushed by people's overuse of aftershave. She can smell emotions. Her best friend smells of a comforting sea breeze, her father like warm brown sugar. But the cutest boy in school has this strange, rancid smell about him. She wants to like him, but her ESSP (Extra-Sensory-Smell Perception) says there is something off about him.
Isobelle has a great way of describing what Alyzon senses, and the story is, according to reviews, a fun mystery thriller with a touch of romance and an exciting climax. (This has also found a place on my e-reader.)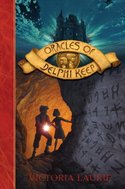 Victoria Laurie has two best selling adult mystery series going already, but THE ORACLES OF DELPHI KEEP is her first foray for younger readers. Set in pre-World War II England, it incorporates Greek legends, prophecy, ominous figures and horrible pursuing beasts. Ian is a 13-year old boy growing up in an orphanage in Dover, and he's all about exploring and breaking rules. Ian discovers a box in a cave where (of course) he's forbidden to go, and inside is a prophecy. About him. Soon he and his sort of adopted little sister Theo (who has a knack for seeing the future) are on the adventure of a lifetime, pursued by a menacing evil and a ferocious beast. By the end of the story, they're off to Morocco, and a fast and furious climax to the adventure.
Victoria says she was inspired by J.K. Rowling, and it shows in the spirit of the book. The young characters are plucky, resourceful, and sometimes unwisely impetuous. As they should be. I was pleased to get to read an advance copy of this book and I found it as enjoyable as other books for the same younger YA market (the aforementioned Harry Potter and Percy Jackson books, for example).
Other quick picks from the crop of November releases: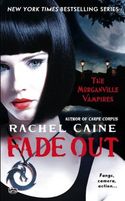 Two ongoing series get new installments this month. One is FADE OUT, book 7 in the Morganville Vampire series by Rachel Caine. Even if you think you're tired of vampires, give this a try. It predates the blood-sucking glut on the market, with an edgier, fully fleshed out fantasy premise. I know that everything gets compared to Buffy, but there's a distinct vibe in the smart writing and engaging cast of characters. GLASS HOUSES is the first in the series, but FADE OUT wouldn't be a bad place to jump in. (The series has been optioned for television. Yay!)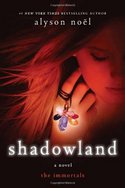 Another fantasy series, The Immortals, by Alyson Noel, continues with SHADOWLAND. In the first book, Ever survives a car accident (another one!) that kills her family, leaving her with the ability to see auras and hear thoughts. She learns she is immortal, and guiding her into this new special world is Damen… mysterious, rich, worldly, magical. Fantasy, mystery, love all mix together in a beautiful story. Fans are awaiting SHADOWLAND (which comes out November 17th) with a frenzy, but I suggest you start with the first book, EVERMORE.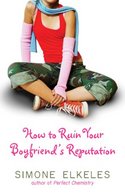 If you're not into paranormal, check out HOW TO RUIN YOUR BOYFRIEND'S REPUTATION by Simon Elkeles. This follows up two earlier books about half-Israeli Amy Nelson-Barak, and in this one, Amy volunteers for a ten-day military training camp in Israel, mostly to be near her boyfriend, who is in the Israeli army. Only it's a lot harder than she expected, and oh yeah, a lot less romantic, too. While I'm raising an eyebrow at the premise, I really like that this funny series features a heroine with an interesting ethnic background. (November 1)
These next ones are courtesy of my librarian friend Jenny Martin (who has a great blog that includes recipes with all her book reviews!). I asked her what November releases had caught her Librarian-slash-aspiring-YA-writer eye.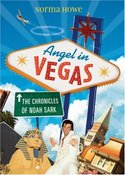 I would not have picked ANGEL IN VEGAS: THE CHRONICLES OF NOAH SARK, by Norma Howe, solely by the cover. But the premise sounds irresistible!  A guardian angel (whose previous charge was Princess Diana) is demoted and stuck in Las Vegas in the body of a teenage boy. As if Elvis impersonators, a psychic fair, casino volcanoes and pirate ships aren't enough, he's supposed to protect a teenage girl named Barbara, but he doesn't know from what.  Kirkus says this is a spirited tale that carries off the premise with "humor and verve."  (November 10th)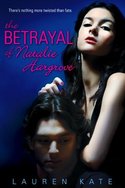 On a darker note is THE BETRAYAL OF NATALIE HARGROVE, by Lauren Kate. The tagline? "Cruel Intensions meets MacBeth in this tale of conscience and consequence."  I'm intrigued.  Natalie would do anything to be the Palmetto Princess, but a prank meant to eliminate competition for the crown goes horribly (indeed, fatally) wrong and she becomes embroiled in a quicksand of deception and cover-up. Natalie is a flawed heroine, a bratty sort of Lady MacBeth, so this book isn't for everyone. But for those who love the backstabbing and bitchery of Gossip Girl, Booklist calls this a decadent guilty pleasure.  (November 11.)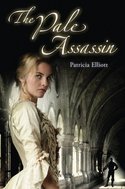 THE PALE ASSASSIN by Patricia Elliott is a historical novel set in the French Revolution. It's a kind of riff on THE SCARLET PIMPERNEL, only the heroine is a privileged girl who gets embroiled in political intrigue. Eugenie is an unlikely heroine, as she has to shake off her somewhat spoiled upbringing as the adventure ramps up and she and her compatriots race to escape an Inspector Javert type of relentless villain. Spying, deception and romance as revolution rages in Paris. Kirkus Reviews loved this book, and it definitely sounds promising for lovers of historical adventure novels. (November 15)
That should hold you through Thanksgiving Weekend (when I hole up in my house and stay away from the mall). Until then, happy reading!
---
Rosemary Clement-Moore writes Young Adult books because she loves to read them. Visit her webpage or blog to find out more about her award winning Maggie Quinn: Girl vs. Evil series, and gothic romance, The Splendor Falls