Find a spot under a tree or spread out a blanket and enjoy the cool weather while you read some new romantic suspense. Lots of great stories to choose from this month.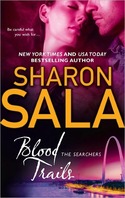 BLOOD TRAILS, book 3 in Sharon Sala's The Searchers series, is the conclusion to the trilogy featuring three sisters looking for the truth about their pasts. Holly Slade has discovered that her biological father was likely a serial killer known as "The Hunter," and that her mother gave up Holly to save her life. But The Hunter was never caught—and Holly's mother simply vanished. Holly leaves home to uncover the truth, leaving behind Bud Tate, family friend, ranch foreman, and the man Holly has secretly loved for years. Holly hasn't been gone long when the danger leads Bud to follow her in order to protect woman he has secretly loved for years. This book was a great conclusion to an exciting series. Since Bud and Holly have known each other for years, the romantic element is fairly light. The strength of the story is the suspense and danger that builds as Holly conducts her investigation.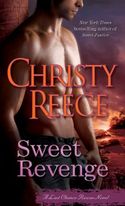 I've just started reading Christy Reece's Last Chance Rescue series (I'm on book 2) and I must say I am intrigued. The writing is strong, the characters are complex and wounded (not to mention hot and beautiful) and the danger is palpable. Since I am the type of person who has to read a series in order, it may take me a little time to get to SWEET REVENGE, book 8 in the series, but I can't wait to get there. In this book, Jamie Kendrick is looking for help from Last Chance Rescue as a way to get revenge against Stanford Reddington, a monster protected by money and power. It's up to Dylan Savage to train the lovely Jamie while thwarting her revenge plot at all costs. The passion that explodes between them complicates everything.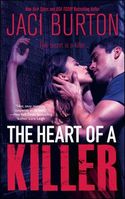 I'm a big fan of Jaci Burton's Play-by-Play series so I'm eager to read her new romantic suspense, THE HEART OF A KILLER. Dante Renaldi, home after twelve years of active duty, finds himself embroiled in murder—corpses bearing the brutal trademark he's seen only once before—on the worst night of his life. The last time Detective Anna Pallino saw Dante Renaldi, they were in love. Now, he's part of the connection to a string of fresh homicides and a horrible assault that Anna only survived thanks to him. Anna wants to trust Dante but is the man she owes her life to the very same one who wants her dead?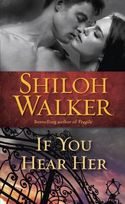 Keep an eye out for my review of IF YOU HEAR HER, the first book in the Ash trilogy from Shiloh Walker. Lena Riddle hears a terrified scream in the woods behind her house. But with no evidence that a woman is in danger, the local law officers in small-town Ash, Kentucky, dismiss her claim. Ezra King, on leave from the state police is immediately drawn to Lena. The two of them will work together to uncover the danger Lena knows is out there.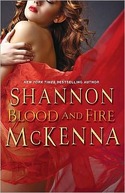 Also be on the lookout for my review of BLOOD AND FIRE by Shannon McKenna, the latest book featuring the McCloud brothers. This book features Bruno Ranieri, Kevin's adopted brother who we met in Fade to Midnight. Just like the McCloud brothers, Bruno has a dangerous past to contend with – one that's about to come crashing back into his life. When exotically beautiful Lily Parr sashays into his all-night restaurant, claiming to be on the run from mysterious assassins, Bruno isn't sure what to think, especially when Lily implies that Bruno is involved. But the violence that accompanies her arrival is no illusion. Nor is the blisteringly hot, completely inconvenient desire that explodes between them.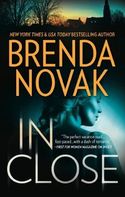 IN CLOSE, the latest book in Brenda Novak's thrilling Bulletproof series, features Claire O'Toole whose mother, Alana, went missing fifteen years ago. Then, last year, Claire's husband, David, died in a freak accident—after launching his own investigation into Alana's disappearance. Is Alana dead? Or did she simply abandon her husband and daughters? Claire is determined to find out—and her former boyfriend, Isaac Morgan, wants to help. Although their relationship didn't end well, he still has feelings for her. And yet it isn't until he starts to suspect David's death wasn't an accident that he's drawn back into her life.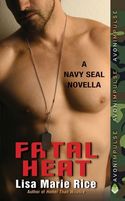 In FATAL HEAT, by Lisa Marie Rice, former Navy SEAL Max Wright is out of the SEAL Teams forever after being almost killed. He retreats to his former XO's beach house to lick his wounds. He wants to snarl at the world but finds it hard to snarl at his new neighbor, his XO's beautiful goddaughter, Paige Waring, who also comes with a ridiculously likable, totally undisciplined dog. When Paige's work in plant genetics becomes the target of criminals and she's abducted, Max springs into action. Though still terribly wounded he will stop at nothing to save the woman he loves.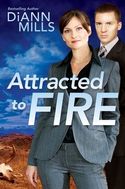 ATTRACTED TO FIRE, by DiAnn Mills, has some great reviews on Fresh Fiction. Special Agent Meghan Connors' dream of one day protecting the president of the United States is about to come true. Only one assignment stands in her way: protecting the vice president's rebellious daughter on a secluded ranch in West Texas. Working with Special Agent in Charge Ash Zinders presents its own challenges.
What are you reading?