I love the national parks. In fact, my husband and I have visited over 20 of them. To me, nothing is more romantic than a beautiful alpine lake at sunset or sitting around a campfire on a starlit evening. That's why each of my books is set in a national park. With so many amazing parks to choose from, it's difficult to limit this list to only five, but here are a few gems for the romantic adventurer in all of us.
North Cascades National Park – The Cascade Mountains in Washington State are among the most beautiful in the world. The views and lakes along the North Cascades Highway are truly stunning, but further south is one of my favorite hikes—the Cascade Pass trail. It's well worth the challenging climb to see the sweeping views of the picturesque valley surrounded by snowcapped mountains. The remote location and pristine beauty of Cascade Pass make it the perfect romantic hike, and the natural choice for the setting of Avalanche, the first book in my Peril in the Park romantic suspense series.
Yellowstone National Park – This is the most fascinating national park I've ever been to, with its extraordinary geological features and wildlife. The historic inn at Old Faithful has a quirky, rustic style that makes it a fun place to stop on the way to see the geysers, as well as a great place to stay for a romantic getaway. Of course, the must-see destination on any Yellowstone tour is the Old Faithful geyser, which continues to inspire with its awesome tower of steam and water in a performance more exciting than any water show on earth. But the tour doesn't stop there. The park has many more amazing geysers and thermal pools, as well as romantic waterfalls, like Fairy Falls, with its ethereal cascading waters. And what could be more thrilling than spotting bison and elk roaming free all around?
Glacier National Park – This vast wilderness is the ideal location for a romantic adventure. The charming cabins and historic hotels provide cozy alternatives to camping at night after an invigorating day spent hiking to gorgeous Avalanche Lake or traveling the spectacular Going-to-the-Sun Road. A romantic cruise on Lake McDonald at sunset is a wonderful way to top off a visit here.
Rocky Mountain National Park – At an elevation of 7,522 feet, Estes Park is the gateway to the Rocky Mountains and an exciting romantic destination. I've been to the Rockies numerous times and it always fills me with awe and wonder when I gaze at those rugged majestic peaks, or spot elk, moose, or bighorn sheep from a trail or overlook. And what could be more romantic than traveling along the scenic Trail Ridge Road with a John Denver song playing?
Great Smoky Mountains National Park – Nestled in the heart of the mist-covered Smokies is the romantic town of Gatlinburg. This popular mountain village is a favorite for weddings and honeymoons with its cute wedding chapels and cozy chalets. My favorite time to go to the Smokies is in autumn, when the mountains come alive with bursts of brilliant fall colors. The historic settlement of Cades Cove, with its picturesque meadows and nostalgic charm, captivates me every time I go there. That's why I made it the setting for Dangerous Ground, the second book in my series.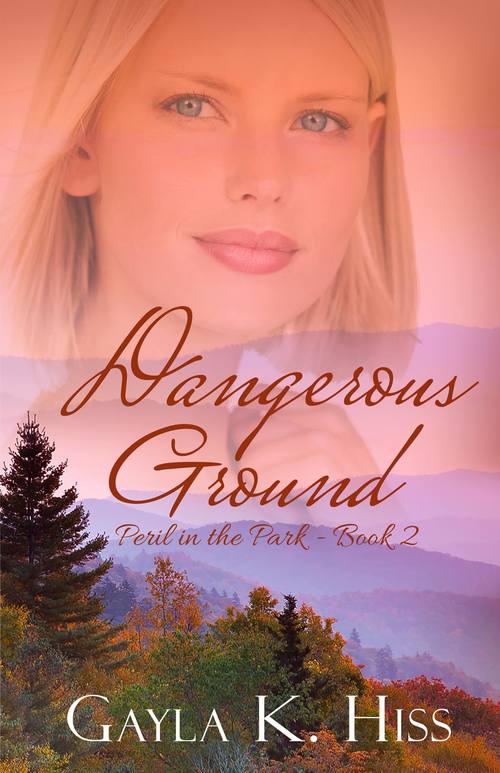 It started with an anonymous note, but will it end in disaster?
Uncle Owen had died mysteriously, and Deputy Marshal Kate Phillips wants to know why. After arriving at Great Smoky Mountains National Park in search of answers, Kate finds herself at the center of an ancient family feud and a land dispute. It turns out a surprising number of people have an interest in her uncle's estate. Even David Jennings, Kate's handsome Good Samaritan who rescued her when she arrived, thinks he has a claim on Owen's property–which some say is cursed.
Amid the mounting secrets and rumors circulating in the seemingly peaceful community, Kate has a secret of her own–one that could threaten her life and any future she might have with David. It soon becomes clear someone is targeting her. Could Kate's troubled past have come back to haunt her, or have the clues she's uncovered about her uncle's suspicious death put her life in danger? To solve the mystery, Kate needs David's help. But can they pull together before time runs out? Or will they become the next victims when it all explodes?
Inspirational Mystery | Mystery [Mountain Brook Ink, On Sale: October 1, 2017, Paperback / Kindle / KindleUnlimited, ISBN: 9781943959310 / ]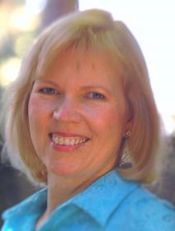 Gayla's writing journey began with her hobby painting landscapes. In her imagination, characters and scenes came to life as she painted beautiful natural settings. Her inspiring novels combine her love for the great outdoors with romance, suspense and mystery. Gayla and her husband often tour the country in their RV, visiting many state and national parks. She enjoys hiking, camping, and traveling, and lives in the Pacific Northwest.