Comfort food and holidays typically give us a nostalgic or sentimental feeling. In SILENCE OF THE JAMS, Amy Flowers wants her Down South Café to offer the residents of Winter Garden, Virginia, comfort, hospitality, and a sense of home, especially during the upcoming Independence Day Festival. She's baking extra cakes and pies, and she's also keeping the refrigerated display case stocked with family-size containers of sides for her customers to take home and enjoy during their picnics and reunions.
Like Amy, I grew up in a small town like Winter Garden. Our big deal of the summer was when the carnival came to town. My cousins, brother, and I would plan for it as soon as we saw the first flyer announcing when the carnival would arrive. We started deciding what we wanted to ride, wondering who else among our friends might be going, and talking about what we wanted to eat. The food was part of the celebration. I looked forward to the caramel apples. Others had their appetites whetted by cotton candy or funnel cake. I liked to get the apple just before I left so I could enjoy it on the way home while clutching some pitiful little stuffed toy I'd won—in reality, paid far too much for—playing some game. The apple was another way to prolong the evening, and the toy would remain a reminder throughout the coming year.
In SILENCE OF THE JAMS I wanted to embody some of that excitement in Winter Garden's Independence Day Celebration. The town is small, so they don't have the budget to do a lot throughout the year. They have large celebrations for the Fourth of July and for Christmas, so the townspeople really get involved and enjoy themselves on those two occasions. Naturally, food and tradition play a large role in contributing to the "warm fuzzies" for the townspeople. In addition to Amy's cakes, pies, baked beans, potato salad, cole slaw, and macaroni salad prepared for Down South Café patrons, the barn dance features a buffet with pork ribs, fried chicken, hamburgers, hot dogs, a variety of salads—Cobb, pasta, fruit—and every kind of dessert imaginable. Who wouldn't want to take part in Winter Garden's Independence Day Celebration?
So, tell us, what foods and the traditions they bring to mind are your favorites? Please share a memory with us!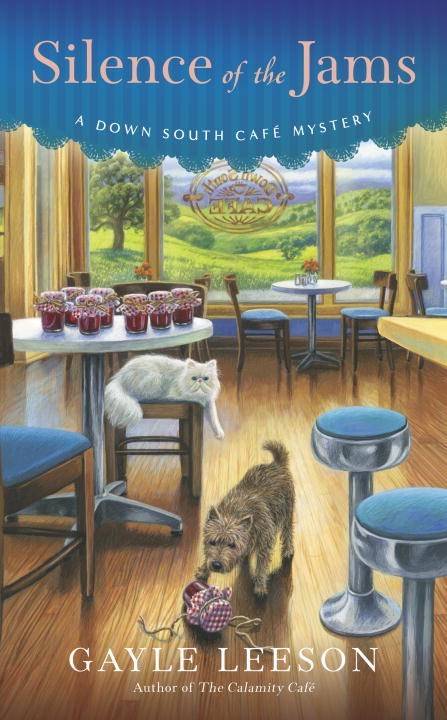 In the latest Southern cozy from the author of The Calamity Café, small-town chef Amy Flowers can't take her freedom for granted when she's served up as a murder suspect…
It's Independence Day in Winter Garden, Virginia, and the residents are gearing up for their annual celebration. The Down South Café is open and flourishing, and Amy Flowers is busy making pies and cakes for the holiday. The only thorn in her side is Chamber of Commerce director George Lincoln, who is trying to buy the café so he can tear it down and build a B&B on the site.
When George collapses while eating at the Down South, everybody assumes it's a heart attack—until the autopsy declares it to be poisoning. Now, it's up to Amy to prove her innocence before her liberty is lost.
Includes delicious Southern recipes!
Mystery Cozy [Berkley Prime Crime, On Sale: April 4, 2017, Mass Market Paperback / e-Book, ISBN: 9781101990803 / eISBN: 9781101990810]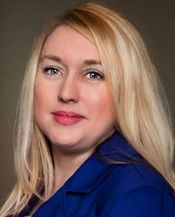 Gayle Leeson is a pseudonym for Gayle Trent. I also write as Amanda Lee. As Gayle Trent, I write the Daphne Martin Cake Mystery series and the Myrtle Crumb Mystery series. As Amanda Lee, I write the Embroidery Mystery series.
I live in Virginia with my family, which includes her own "Angus" who is not an Irish wolfhound but a Great Pyrenees who provides plenty of inspiration for the character of Mr. O'Ruff.