"Sunny," William said, then sighed with impatience. Gah! She'd gotten lost in her head again. A dangerous habit to in­dulge. "This is your last chance to enter the portal of your own volition."
Or what? He'd throw her over his shoulder fireman-style? Shiver.
She looked at the portal. . . then William. The portal. William. To escape or not to escape? Maybe, by helping William with his book, she'd have opportunities to learn more about his family, discover their greatest weaknesses, hideouts and fears, and fi­nally execute Lucifer. But, again, she'd be a prisoner.
And what about Sable? Was the other unicorn truly okay? "You know what I am," Sunny said, lifting her chin. "What if you decide to steal my horn?" I'll stop him. Yes, but what if he locked her up, forever? I'll escape. If she had to fight her way free, she would. He'd never be able to stop her.
"Keep your horn to yourself, and we won't have any prob­lems," he said, his derisive tone a real teeth-grinder. "Come to my palace, decode my book, and I'll escort you to Lucifer's home. You wish to kill him, yes?"
She sucked in a breath. Her greatest desire! But had Wil­liam spoken a truth or a lie? With him, she couldn't tell. "If you truly are at war with your brother, I'll be doing you two favors. Decoding your book and killing your brother. How is that fair to me?"
"Ex-brother. If you break the curse in the two-week time frame, I'll give you anything you want. Absolutely anything."
Her heart leaped. "What about the other codebreakers? Will you let them go unharmed if I can decode your book?"
"I will, yes." He gave the assurance with zero hesitation and one hundred percent confidence, as if he'd just made a blood oath, and she thought, hoped, he'd meant it.
"All right. Show me a photo of the book."
He went still, his intent expression bordering on psychotic.
Then he held out a hand. Did she detect a slight tremor? A second later, a photograph appeared over his palm.
She lifted and studied the image. An open book, with two yellowed pages visible. They were frayed at the edges and lit­tered with odd symbols she'd never before seen. But. . . the code remained unbroken.
Truly a first for Sunny, and she frowned. No matter the com­plexity of a code, cipher or encryption, her magic always un­locked the truth. Why not now?
Maybe she wasn't the one William needed. And that was fine. Whatever. So why do I want to beat the one who is? "I got nothing. Either I'm not the one you seek, or I need to see the original pages."
His mood changed in an instant, a toxic mix of disappoint­ment, frustration and fury crackling in his irises. "You'll work with photographs or nothing."
"Oh. Okay. In that case, I'll go with nothing."
"You'll go with whatever I tell you," he bellowed. As his voice echoed from the walls, he blanched. He inhaled sharply, exhaled slowly. More calmly, he asked, "Do you have the skill to decipher it or not?"
Realization: the code, whatever it was, didn't mean a great deal to him–it meant everything to him. "Maybe. Probably," she admitted, stuffing the photo into her pocket. "Without the original pages, it'll take more time." A lot more.
"My offer hasn't changed. Two weeks, in exchange for a trip to Lucifer's home. Succeed, and you can name your prize." He waved to the portal, somehow making the action more menac­ing than his gun.
"My offer hasn't changed, either. Despite our agreed-upon give-and-take, I'll still be a prisoner, so, I will punish you."
He shrugged. Shrugged! He does not fear my wrath…yet.
But he would.
(C) 2020, Gena Showalter, HQN, published with permission from the publisher
***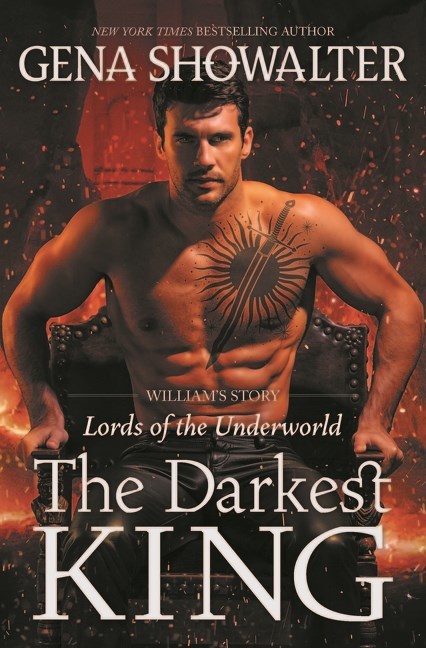 New York Times bestselling author Gena Showalter returns with a brand-new dark and sexy addition to her top-selling Lords of the Underworld series featuring William, the story her fans have been clamoring for.
A merciless prince feared by all. . .
Cursed by a vengeful witch, William of the Dark will die if he ever falls in love–murdered by the woman who steals his heart. His lone shot at redemption is a book filled with indecipherable code. Break the code, break the curse. Now, centuries later, he's condemned to a string of one-night stands…until he finds the only woman in the worlds able to set him free.
A rare creature of myth and power. . .
One of the last living unicorn shifters, Sunday "Sunny" Lane works from the shadows as a cryptanalyst, on the run from assassins and poachers. Then the darkly seductive William abducts her, holding her captive in Hell. The closer they get, the more she hungers for his touch. . . and the stronger a mystical desire to kill him becomes. . .
Both forever doomed?
At war with his brother, Lucifer, and determined to become a king of the underworld at long last, William must resist the irreverent beauty who threatens his future. But every day Sunny tempts him more, his hunger for her unmatched. Will he risk his heart–and his life–or will the curse ensure his end?
Romance Paranormal [HQN, On Sale: February 25, 2020, Hardcover / e-Book, ISBN: 9781335541901 / eISBN: 9781488098918]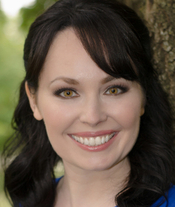 Gena Showalter is the New York Times and USA Today best-selling author of the wildly popular White Rabbit Chronicles, the Angels of the Dark, the Lords of the Underworld, and the Otherworld Assassins series. In addition to being a National Reader's Choice and RITA nominee, her romance novels have appeared in Cosmopolitan and Seventeen magazine, and have been translated in multiple languages. She lives in Oklahoma with her family and menagerie of dogs, and truly believes love conquers all.