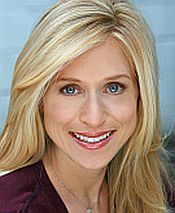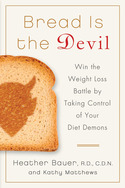 With Super Bowl XLVI coming up many people are planning to be couch potatoes while eating unhealthy snacks as they enjoy the game. Super Bowl Sunday is the second biggest eating day of the year right behind Thanksgiving, and if you vowed to lose weight in 2013, the Super Bowl may be another obstacle to overcome. Celebrity Nutritionist and author of BREAD IS THE DEVIL (St. Martin's Griffin/ December 2012), Heather Bauer has a perfect game plan to continue your healthy eating even at a Super Bowl party.
Prior to Kickoff
Ensure that you aren't starving by the time your Super Bowl party starts. Make sure that you eat regular meals (i.e. breakfast, lunch, and a PM snack) before you arrive at your party so that you can perform well at game-time.
The Defense
As a Super Bowl party guest, you will be playing on someone else's turf, and so you will need to be on the defensive.
When you get to the party, hold off on hitting the food table. Converse with the other guests, and grab a glass of water to help fill you up.
Allow yourself a small taste of everything at the party that you want. After that, bench the fattier options, and send in the low-cal replacements.
Bring something with you. Prepare a healthy dish such as a turkey chili, or arrange a colorful fruit or vegetable platter with a low-fat yogurt based dip.
Bench the high-cal beverages. Though Super Bowl Sunday may encourage loads of beer drinking, remember that one regular beer contains about 150 calories. Try water, seltzer, or diet drinks instead. If you feel you are missing out on the alcohol, try a wine spritzer (1/2 wine, ½ sparkling water), or even a light beer.
The Offense
If you're the one throwing the party, you have the home field advantage. Instead of putting out the usual fatty fare, surprise your opponents and slim down the options. Including recipes such as:
Super Scallops
Low calorie Deviled Eggs
Tomato Basil Skewers which only are 50 calories a skewers
Guacamole stuffed eggs that are less than 100 calories and are high and fiber and have no cholesterol
Low-fat, High-Fiber Chicken Salad
Mini Greek Pizzas are only 80 calories a serving
Baked Veggie Chips
Be sure to check out Heather's book, BREAD IS THE DEVIL.
1250013186