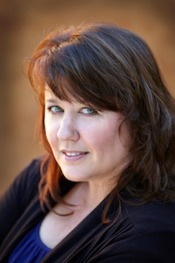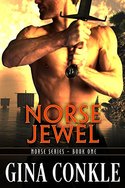 You know what I'm talking about: the first Thanksgiving turkey you ever roasted. How'd it come out?
No matter what happened, the meal was an expression of your love. But, memories of disasters can be fun. They stick out in better than the successes, don't they?
Oh, and my first turkey? A crispy golden outside, raw pink inside disaster.
I hadn't mastered the concept of defrosting among other things. But, as I look back, there were some bigger things going on in our little apartment.
Brian and I were newlyweds. But, I was too busy introducing my husband to my family traditions that I forgot the little defrosting detail. It was just the two of us since our families lived in different states. I wanted my new husband to embrace the same get-ready-for-Christmas-early tradition that I'd always known.
He, on the other hand, told me he didn't want the "big production" meal. Neither did he want to set up our apartment for Christmas so early. In fact, he'd be fine with a string of lights on the window and sandwiches. But, he made his new wife happy and went along with the program.
My "dinner will be ready in two hours" stretched into three and four hours. The turkey stayed solid rather than turn into the tender, juicy centerpiece of our feast. But, I confidently moved forward with the mashed potatoes and other side dishes, sure that I knew what I was doing.
Then, four hours turned into five. It got dark outside. I remember all 6'3″ of Brian flopping on our living room floor. The kitchen was a mess. He got cranky, reminding me there were lots of other things we could be doing (yes, I know what he had in mind).
Finally, that bird turned the desired golden brown. I put it on the table with cold mashed potatoes, chilly green beans, and now dried out bread rolls. I had Brian take a picture of me standing beside the table.
Then, we discovered the uncooked insides. Ugh!
We still laugh about that bird.
I tried to find evidence to share my awesome debacle with you. A photo exists, somewhere. My husband chuckled and helped with the search when I told him what I was doing. He vividly recalled that mostly raw turkey, forgetting all the other masterpieces since then. But, Thanksgiving comes with all kinds memories, doesn't it?
I learned something from that night of cold food. Past family traditions are great. But, it's even better to create new ones. I also learned my new husband's excellent skill at making me laugh in the oddest moments. Not a bad discovery. Love works that way, giving you gifts in the most surprising situations.
Now, it's your turn. Please share your "first ever" turkey story. You can leave a comment here or go to my website and leave a longer story on my "contact" page.
And thank you, Fresh Fiction, for hosting me. This has been a pleasure!
To comment on Gina Conkle's blog please click here.