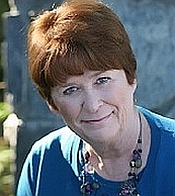 While hunched over a bowl of cereal this morning, I came to a few conclusions about my favorite breakfast, and life in general.
There are more flakes than raisins.
This is a sad truth of life. There's no way to make this sound any better.
Flakes are good for us.
Face it. Without the ordinary flakes, we wouldn't recognize a genuine raisin when we saw it.
Sometimes when you're looking for a raisin, you find a flake instead.
Flakes are the regular guys, quietly doing their duty, day in, and day out. They keep things working smoothly without any fanfare. They're the reliable delivery guys, the factory workers who keep the machinery working.
Raisins are hard to find.
The heroes of the cereal bowl are often hidden beneath the more plentiful flakes, and because raisins have more substance, they tend to congregate in places where they go unnoticed. They were uniforms and are often found in places flakes don't want to go—like the bottom of the bowl.
The reward is worth the effort.
Raisins are the sweet bits that keep us interested. If we knew there were no more raisins, we'd dump the entire box of cereal in the trashcan and be done with it.
Fortunately, one person's flake is another person's raisin.
In real life, flakes can be raisins for the right person. For this reason, I caution you not to overlook the flakes in your life. You never know when one might turn out to be your very own raisin. Given the right opportunity, a flake can exhibit remarkably raisin-like tendencies. They can be sweet. They can be exciting. Given the chance, they can be the hero in the cereal bowl of your life.
Coming soon from Roz Lee – SEASONED VETERAN – A Mustangs Baseball Holiday Novella.
Five years ago, switch-hitting left fielder, Bentley Randolph ran from his private shame and never looked back until the Mustangs new trade acquisition, Sean Flannery, walked into the locker room and laid him flat with a single punch, bringing the memories back in a flash of pain and humiliation. Unable to escape this time, Bentley's forced to face his complicated feelings for Sean and the woman he loves.
Sean Flannery hasn't forgotten the incident that changed his life or forgiven Bentley for the cowardly way he handled it—asking to be traded. Recently traded to the Mustangs himself, Sean is determined to keep his distance from the man of his dreams up until the moment his fist connects with the left fielder's nose, and the ensuing brawl on the locker room floor reveals something fascinating—Bentley still wants him.
To comment on Roz Lee's blog please click here.
You can download a Mustangs Baseball novella here.