A couple of years ago I happened upon an interesting yard sale. It was made up entirely of books. Back in the olden days, before the advent of digital readers, a yard sale exclusively of books was like my own personal nirvana. I ended up buying an odd assortment of paper backs. They were mostly mysteries, some sci-fi, a few westerns (yes, I read them) and a couple of tame romances.
When I got home, I found among the fiction, a book on home decorating according to the concept of Feng Shui. For young readers, Feng Shui was a really big thing fifteen years ago. I couldn't imagine how the book made it into my purchases, but I was intrigued. And let's face it…a book is a book. If it's around, I'm probably going to read it.
The first few chapters dealt with Chinese numerology and determining from your birth date and birth year, your element. I turned out to be the water element, meaning I would be most comfortable surrounded by gray and blue in my home. Quite content living in a house painted with warm brown tones, I kept reading.
Sadly, I found being a water element was not very complimentary. The dominant emotion of the element is fear, and the fluid (not certain how this pertained to decorating) is urine. I would much rather have been ascribed earth element's happy-go-lucky emotions and fire element's more sanitary fluid, tears.
The one area in my life that lined up with being the water element pretty accurately was the quality of flexibility. A quick observation of moving water shows that when it encounters an obstruction, it flows around it, which reminded me of the many times I've had to adjust the course of my life. Sometimes the adjustment was intentional because I didn't like where my life was going, but just as often, it was because my path was blocked by something or someone.
I'm frequently asked what advice I'd give to young writers. My usual response includes such things as, never buy into the term writer's block…just write crap until the good stuff comes to you, never listen to anyone who says you don't have what it takes, and even when rejection stings, never give up.
I suppose that could all be simplified into a three word phrase…be like water. Work your way abound obstacles and keep flowing until you get where you want to be.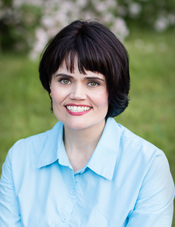 Gloria Craw grew up in the desert southwest, inspired every day by the wide skies and rich colors around her. After high school, she attended the University of Utah where she majored and got a degree in anthropology. These days, she lives in the 'burbs' just outside of Seattle, Washington where she is the shepherd of a husband, four daughters and a very hairy dog.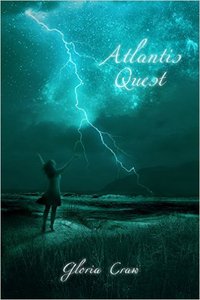 Get ready for the exciting follow up to Atlantis Rising, dubbed An enchanting debut from a promising new author of paranormal YA by Kirkus Reviews.
After all they'd cost me, I thought I was done with the Truss clan. I was wrong. Nikki Dawning, my mortal enemy, has been kidnapped, and I've been asked to spy on the Truss to find her. The pull between Ian and I has never been stronger, but he can't help me this time. I have to rely on Theron, a bad-tempered cousin I didn't know I had. To make matters worse, the people I trust have been keeping secrets.
I'm starting to feel like a weapon in a war I don't understand. How far am I willing to go to protect the descendants of Atlantis and the common good when I'm not sure what the common good is anymore?
Only one thing is certain. If I'm the next Laurel clan chief, I can't let myself be manipulated…by anyone.