For more than twenty years, America has been obsessed with reality TV. Something about watching "real" people engage in a variety of activities calls to our inner voyeurs. Producers love reality TV because it costs less to produce than a scripted series. Americans love getting a peek at outrageous activities and cutthroat competitions. Let's take a look at some of the good and bad things reality has to offer.
The Good: Anyone can be on a reality show, claiming their fifteen minutes of fame, even if they aren't an actor. All you need is a sense of adventure, the willingness to try something that seems a bit wild, and the ability to not go to work for the duration of filming.
When Jen gets laid off at the same time her apartment converts to condos, she doesn't know what to do with her life. Going on the show gives her a chance to decompress and figure things out while competing to earn enough money to help her pay off her debts. It's a win-win situation.
The Bad: Reality TV also tends to bring out the worst in people. From Puck on the Real World to Omarosa on The Apprentice to Chad and Corrine on the last couple of seasons of The Bachelor/-ette, there are always people who seek the spotlight by behaving in the worst manner possible.
In real life, you can walk away from those people. On TV, you can change the channel. But Jen found herself stuck in a house for several weeks with people who made it their goal to alienate everyone else. It's too bad for Jen, but it certainly made for a more interesting reality show.
The Good: Meeting people you never would have come into contact with.
Like many past and present reality shows, The Fishbowl cast contestants from all over the United States, bringing Jen into contact with a lot of people she never would have otherwise met. Strong friendships are forged under intense circumstances, and Jen managed to make friends she'll keep for the rest of her life.
The Bad: Bad behavior is often rewarded. For example, after Chad was asked to leave The Bachelorette in part for threatening other contestants, he was invited back for Bachelor in Paradise. Villains can lead to increased ratings, which means reality TV can send the message that people who act terribly deserve to have nice things. (Spoiler alert: They don't.)
Jen encounters this issue throughout the series when people who played the part of the villain on The Fishbowl pop up elsewhere.
The Good: Get an all-expense paid vacation!
After losing her job and her home, going to lounge by the pool in Southern California wouldn't have been within Jen's budget. But by going on the show, she got to meet new people, soak up the sun, and sleep in a comfortable bed–with all food and drinks covered by the Network.
The Bad: There's no privacy. With cameras everywhere, nothing is off-limits.
When Jen wants to talk to Justin alone, she's got a dual problem: first, getting away from the eyes and ears of the other contestants. But also, how to get away from the eyes and ears of the rest of the country?
The Good: There are basically a million types of shows. There's something for everyone, whether you're into cooking, home renovation, races, competitions, trivia, survivalists, antiques, weddings, or just watching different aspects of human nature. Reality shows dominate that dial, so there's a show for virtually any interest.
Throughout the Reality Star series, I was able to put my main characters on three completely different types of reality show – and I can think of a dozen more types of show that would fit the series if I wanted to expand. The ideas basically write themselves.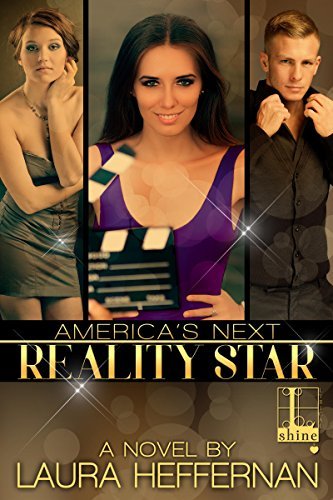 SEEKING THE SMART ONE
Twenty-four-year-old Jen Reid had her life in good shape: an okay job, a tiny-cute Seattle apartment, and a great boyfriend almost ready to get serious. In a flash it all came apart. Single, unemployed, and holding an eviction notice, who has time to remember trying out for a reality show? Then the call comes, and Jen sees her chance to start over—by spending her summer on national TV.
Luckily The Fishbowl is all about puzzles and games, the kind of thing Jen would love even if she wasn't desperate. The cast checks all the boxes: cheerful, quirky Birdie speaks in hashtags; vicious Ariana knows just how to pout for the cameras; and corn-fed "J-dawg" plays the cartoon villain of the house. Then there's Justin, the green-eyed law student who always seems a breath away from kissing her. Is their attraction real, or a trick to get him closer to the $250,000 grand prize? Romance or showmance, suddenly Jen has a lot more to lose than a summer . . .
Romance Contemporary [Lyrical Press Shine, On Sale: March 7, 2017, e-Book, ISBN: 9781516101535 / eISBN: 9781516101535]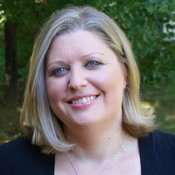 Laura Heffernan is living proof that watching too much TV can pay off: AMERICA'S NEXT REALITY STAR, the first book in the REALITY STAR series, is coming from Kensington's Lyrical Press in March 2017. When not watching total strangers participate in arranged marriages, drag racing queens, or cooking competitions, Laura enjoys travel, baking, board games, helping with writing contests, and seeking new experiences. She lives in the northeast with her amazing husband and two furry little beasts.
Some of Laura's favorite things include goat cheese, Buffy the Vampire Slayer, Battlestar Galactica, the Oxford comma, and ice cream. Not all together. The best place to find her is usually on Twitter, where she spends far too much time tweeting about writing, Canadian chocolate, and reality TV.