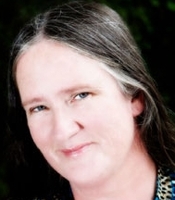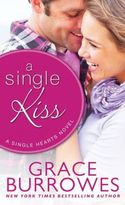 Pretty Woman was the first movie I considered a "keeper". Richard Gere and Julia Roberts made that story pop, and I've watched it many times. When Hannah, the heroine of A SINGLE KISS is feeling low and lonely, she recalls that movie, and how it had often lifted her spirits at the end of a rough day.
I've read romance novels in quantity for more than forty years—sometimes one a day—and I expect I'll read them until death do us part, too. I've read them through the miseries of high school, the loneliness and confusion of college, the ups and downs of relationships, and the exhausting, bewildering years of early unwed motherhood. Romance was there when I needed a break from studying the law school texts, and handy when I had to wait for the prodigy's soccer practice to end.
When I started focusing professionally on child welfare law, my consumption of romance went up again. Historical romance is my first love, but I'm a diehard JR Ward fan, Carolyn Jewel's paranormals are on my auto-buy list, and Julie James is another author whose books will always find room on my shelves.
I'm not reading for the steam—contrary to my 90-year-old mother's long-held suspicions. I'm reading for the heart. Romance is built on the premise that love gives us the courage to be the best people we can be, the guts to grow and to change, to let go of old fears and step into hope and a shared happiness.
Love conquers all, as Virgil said two millennia ago, and thus, when I'm feeling thoroughly conquered by the challenges of my day, I will turn to a love story. Excellent prose will always please me, and interesting details of history or a fictional world can distract me from the day's woes and worries. If the book can make me laugh or cry at the tribulations of fictional characters, then my own situation gains perspective too.
What I'm really seeking in that romance novel, however, is validation that love is what matters, and that we're all worthy of being loved. The happily ever after is a hug, from the universe to my heart, a pat on the back and a reassurance that the big black moments can be endured, no matter how big, no matter how black.
The keeper I'm indulging in this week is Loretta Chase's NOT QUITE A LADY, a Regency about an unwed mother, a handsome biologist who makes a very bad first impression, and love conquering ALL.
What was the last keeper you read—or watched?
About A SINGLE KISS
Hannah Stark has set her sights on corporate law to assure her a career of paperwork, predictability, and conservative suits. Contracts, finance, and the art of the deal sing to her, while the mess and misery of the courtroom do not. But her daughter needs to eat, so when Hannah is offered a temporary position in a small town firm's domestic relations department, she reluctantly accepts.
Trent Knightley is mightily drawn to his newest associate, though Hannah is as protective of her privacy as she is competent. When their friendship and attraction heat up, Hannah's secrets put her heart and Trent's hopes in double jeopardy.
About Grace Burrowes
New York Times and USA Today bestselling author Grace Burrowes' bestsellers include THE HEIR, THE SOLDIER, LADY MAGGIE'S SECRET SCANDAL, LADY SOPHIE'S CHRISTMAS WISH and LADY EVE'S INDISCRETION. THE HEIR was a Publishers Weekly Best Book of 2010, The Soldier was a PW Best Spring Romance of 2011, LADY SOPHIE'S CHRISTMAS WISH won Best Historical Romance of the Year in 2011 from RT Reviewers' Choice Awards, LADY LOUISA'S CHRISTMAS KNIGHT was a Library Journal Best Book of 2012, and THE BRIDEGROOM WORE PLAID was a PW Best Book of 2012. Her Regency romances have received extensive praise, including starred reviews from Publishers Weekly and Booklist. Grace is branching out into short stories and Scotland-set Victorian romance with Sourcebooks. She is a practicing family law attorney and lives in rural Maryland.