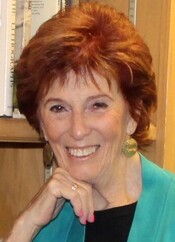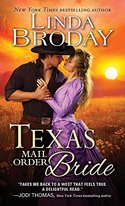 Deepest thanks to Fresh Fiction for having me. I never get tired of talking about books which happens to be my favorite subject…next to cowboys of course. You have to expect that from a Texan.
I'm so excited about my newest TEXAS MAIL ORDER BRIDE that came out yesterday. I'm excited because I love stories about people finding love and acceptance when it appears so unlikely.
For years, the number one question readers have asked me is: How do I get the ideas for my stories?
I always say that they are sent from somewhere outside of myself. It's a mystery to me. But each time one pops into my head, I'm filled with excitement. I feel like, that out of all the authors in the world, I've been "chosen" to write that particular story.
The inspiration for Texas Mail Order Bride came when I read an article about Battle Creek, Texas. It was never a town; there's only a granite memorial there in remembrance of a group of government surveyors who were massacred by the Kickapoo Indians in 1838.
Battle Creek's name appealed to me and it seemed the perfect place to set a story of conflict.
I placed a burial plot of only four graves right smack in the middle of the main street. The road splits around it and someone has protected the plot with an ornate metal fence. I also include references to the history that occurred there.
As for conflict, a mail order bride came to mind but I wanted the prospective groom to be a dyed-in-the-wool bachelor rancher who didn't send for her and who rejects her right away. He doesn't know who forged his name to the letters and paid her fare to come west but he'll kill them when he finds out.
I upped the ante when she refuses to go back where she came from. As was so common for mail order brides, she's running from a painful past and going back simply isn't possible.
But her decision to stay put sticks in Cooper Thorne's craw. He runs into her every time he turns around and she's a constant reminder of all the things he wants to forget.
So I knew I'd have oodles of contention.
But then, I wondered what would cause them to fall in love. Enter a dastardly villain. Being a true cowboy hero, Cooper Thorne has to protect her and, in doing so, he can't deny his feelings for her.
Do you like mail order bride stories and if so do you have some favorites?
About TEXAS MAIL ORDER BRIDE
Rancher Cooper Thorne thinks his life is finally on an even keel—until Delta Dandridge steps off the stagecoach claiming to be his mail order bride. Brash and quick-witted, the meddling Southern Belle is everything Cooper thought he never wanted…and everything his heart is telling him he needs.
But Cooper swore long ago that he'd never marry, and he aims to keep his word…especially now that the demons from his past have returned to threaten everything—and everyone—he holds dear.
Travel with me through this story and discover the deep love that forms when two people open their hearts and begin to trust again.
Buy Texas Mail Order Bride by Linda Broday: Amazon | Apple | B&N | BAM | !ndigo | Indiebound | Kobo
About the Author:
Linda Broday resides in the panhandle of Texas on the Llano Estacado. At a young age, she discovered a love for storytelling, history, and anything pertaining to the Old West. Cowboys fascinate her. There's something about Stetsons, boots, and tall rugged cowboys that get her fired up! A New York Times and USA Today bestselling author, Linda has won many awards, including the prestigious National Readers' Choice Award and the Texas Gold Award. She blogs regularly at Petticoats and Pistols. Visit her at her website.
Connect with Linda Broday: Website | Facebook | Twitter | Goodreads