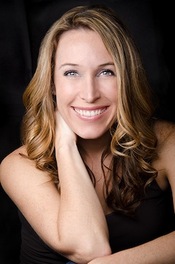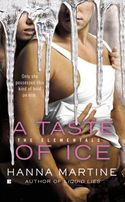 Really, I couldn't have planned it better. My paranormal romance, titled A TASTE OF ICE, was released yesterday, December 31 … right in the heart of frigid winter.
A TASTE OF ICE is set in a snowy, desolate, historic town in the Colorado mountains. The funny thing is, when I sold my paranormal romance series, The Elementals, to Berkley Sensation/Penguin, the winter release date for A TASTE OF ICE, the second in the series, was set long before I had ever turned in the manuscript. How perfect that turned out to be!
One of my goals in writing The Elementals was to change the locations for each book to best suit the storyline of the hero and heroine I feature in each. I really didn't want to keep them all in one place, and I wanted to expand beyond an urban setting. LIQUID LIES, the first book in the series, takes place in beautiful Lake Tahoe. The third book, coming 2014, will take place … well, I can't really say because it would give away a major plot point from A TASTE OF ICE, but let's just say it's someplace exotic and warm and far off the California coast (hint hint).
It's not a coincidence that I put Xavier and Cat, the hero and heroine of A TASTE OF ICE, in the fictional Colorado town of White Clover Creek just as a big international film festival turns the small community upside down. In 2004 I attended the Sundance Film Festival in Park City, Utah and was amazed by how a small place accommodated such an influx of people. I was fascinated by the effect of such a spotlighted event on the locals.
In A TASTE OF ICE, Xavier has chosen to reside in White Clover Creek because of its isolation–he is extremely damaged and lives an insular existence–but has to deal with the barrage of tourists coming in for the film festival every year. I loved using this kind of event we see in the tabloids and setting a world of hidden magic and frightening evil and intense desire against it.
What are some of your favorite unique settings for paranormal–or any!–romance?
ABOUT THE ELEMENTALS AND A TASTE OF ICE
The Elementals follows the secret, warring races who command the classic elements (earth, air, water, fire) here on Earth. RT Book Reviews says: "New talent Martine's world of the Elementals is a gripping creation that pushes the envelope, populated with races which regard each other with distrust and anger. Emotionally intense and riveting."
In A TASTE OF ICE, there is an untapped world of magic that any man would covet…
Five years ago, Xavier escaped from the Ofarian Plant. Today he calls a Colorado mountain town home. It's there he buries himself in his work, swearing off magic and relationships—until a woman threatens every promise he's made to himself.
Cat has always known she is different. Water speaks to her on an uncanny level, and she channels this gift into beautiful painted waterscapes. Now, a gallery is debuting her work in Colorado—and it'll reveal far more about her than she imagined.
The spark between Cat and Xavier is enough to throw both of them off balance. Every tantalizing moment sends them dangerously close to a rising flood of desire. Dangerous because Xavier comes to suspect that Cat is an Ofarian—his people's enemy. But they're both about to discover a far greater, more malicious power at play…
Click here to read the first two chapters.
ABOUT HANNA MARTINE
Hanna Martine left a decade of office work in order to show her daughter what it meant to go after one's dream. She loves bar stools, books, travel and her friends. Though she and her family live outside Chicago, her heart resides in Australia.
Like her on Facebook | Follow her on Twitter | Add her books on Goodreads
To comment on Hanna Martine's blog please click here.