November 2012
On Sale: November 12, 2012\n ISBN: 0015848302
EAN: 2940015848304
Kindle: B00A6U4AXC
e-Book $3.99
Add to Wish List
Romance Paranormal, HolidayBuy at Amazon.com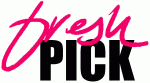 Bringing joy at the holidays
Holiday Jinx by Abbey MacInnis
It's the most wonderful time of the year…unless you're single and lonely.
Jinx–one of Santa's elves–is in trouble with the Big Guy. She's been charged with bringing holiday happiness to Christopher Ragan, CEO of Wondrous Toys. It's a big job especially when he's more attached to the bottom of a bottle than helping his fellow man.
She's got enough trouble without spilling the secrets of the North Pole, but then along comes Natalie Burnes, a newbie CEO of Enchanted Toys and in trouble of a hostile takeover from Christopher's company. The woman literally crashes Christopher's vacation plans in a tucked away Michigan cabin—and the sparks start flying.
As if Jinx's job of matchmaking the toy makers isn't hard enough, she's got to stay one step ahead of the North Pole patrol and keep out of sight of the humans. No way is she gonna screw up and lose her magic again. If the humans can't find happiness and love by Christmas, Jinx forfeits her chance of seeing her true love too. What's an elf to do?
Previous Picks