One of the questions I hear a lot is, "How do I come up with an idea that someone hasn't already done?"
We talk a lot about rewrites in fiction, and the idea that nothing is really new. Everyone's heard the basic story types–man against man, man against self, man against nature, etc. etc. And of course, we've seen retellings, for everything from fairy tales from villain points of view to Pride and Prejudice and Zombies. It's possible there really is nothing truly new out there, and that's something that can be hard for writers to sit with.
So much of what we pride ourselves on is our creativity. We love the idea that we might have come up with an idea that nobody else has had before, that nobody else could have. We rush to get the idea out on paper and into the world because we're terrified that if we don't, someone else might get there first, and then our story will be meaningless. We feel like it only matters if nobody else has come up with the idea before.
People will ask you a lot what's different about your book. What makes it stand out? What are you doing that no one else has done before?
When your book title is Sick Kids in Love, people ask you that one a lot. Because they know, or they think they know, what that means. They've seen the movies, they've read the books, they've cried the tears. But when I tell them that it's not a tragedy, that it's a sweet little romance where the girl gets the guy and they live happily ever after, or the high-school version, of that, anyway, the question still doesn't go away. If it's just like every romcom out there, why did I bother writing that? They want to hear how I reinvented the wheel. They want a new romance, but I don't have a new romance. Romance is beautiful, and perfected, and complicated, and finished. We've lived a billion love stories. This is just one more.
What's different isn't what happens. What's different is who it happens to.
Sick characters in books are relegated to the sidelines, there to teach the healthy person a lesson, to make them more compassionate or to make them feel grateful or to die and leave the main character a little less codependent than they were before. They don't get the sweet romances we've lived a billion times. That we, actual sick people, are living in actual real life, all around you.
There might not be anything new out there. But there are definitely people who haven't gotten what is out there. And if you happen to be one of those people, you can take those stories we know by heart and bring them home, and like magic, they're new again, because it's different when it's for you. You don't have to reinvent the wheel. You can just give the wheel to someone else.
I hope mine takes you somewhere great.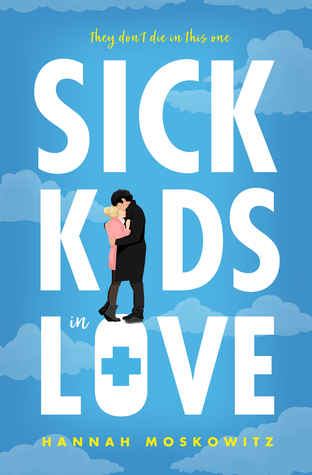 Isabel has one rule: no dating.
It's easier–
It's safer–
It's better–
–for the other person.
She's got issues. She's got secrets. She's got rheumatoid arthritis.
But then she meets another sick kid.
He's got a chronic illness Isabel's never heard of, something she can't even pronounce. He understands what it means to be sick. He understands her more than her healthy friends. He understands her more than her own father who's a doctor.
He's gorgeous, fun, and foul-mouthed. And totally into her.
Isabel has one rule: no dating.
It's complicated–
It's dangerous–
It's never felt better–
–to consider breaking that rule for him.
Young Adult | Young Adult Contemporary [Entangled Teen, On Sale: November 5, 2019, Hardcover / e-Book, ISBN: 9781640637320 / eISBN: 9781640637368]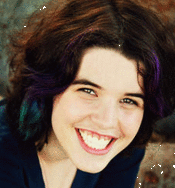 Hannah Moskowitz is a tank top-collecting, tv-obsessing, Rocky Horror-performing woman of mystery. She's a '90s kid, a mezzo-soprano, and a professional Sims-breeder. If she's not writing she's probably eating. Her cats are better than your cats. She'd choose a good haircut over a good wardrobe any day. And no matter where she's living, she's a clear-eyed, full-hearted Maryland girl with Old Bay for blood.