Instead of trying to find your perfect match in a dating app, we bring you the "Author-Reader Match" where we introduce you to authors as a reader you may fall in love with. It's our great pleasure to present A.C. Arthur!
Writes:
I write paranormal and contemporary romance featuring hunky guys, strong women, and sweeping passion! Awaken the Dragon, the first book in my Legion dragon shifter series releases Nov. 4th, and A Private Affair is my upcoming workplace romance coming January 1st.
About:
While writing is my first love, I'm a paralegal by day and a wife, mother and grandmother twenty-four-seven. I've written over 85 romance novels and enjoy reading (of course), watching romantic movies and going to Disney World. I don't drink, but I do curse. I like black and white movies but am not a big fan of popcorn.
What I'm looking for in my ideal reader match:
Someone who loves big families and the drama that brews between them
A reader who's not afraid of vampires, dragons, and demons, oh my!
Readers who block off everything on their schedule to read a book because seconds after they start they must know how it ends
Someone who loves (an abundance of) hot and steamy sex scenes
A reader who loves being drawn into a different world
Someone who bounces off their chair to root for the couple to find love
Readers who don't have an aversion to fire
What to expect if we're compatible:
Stories of strong women who aren't afraid to go for what they want and live by their own rules.
Stories about flawed men who can admit when they're wrong (albeit hesitantly) and fight for their women.
Stories about friends and family who go through trials and tribulations but find solace in each other and in finding love.
More sex scenes than you ever thought you could handle.
A happy ending.
My gratitude and appreciation for sticking with me and all my crazy story ideas. You can actually start hanging with me now by following me on Twitter @AcArthur/LaceyBaker, IG @acarthurbooks, FB @ACArthurBookLounge, or jumping over to check out my website acarthur.net
The Legion #1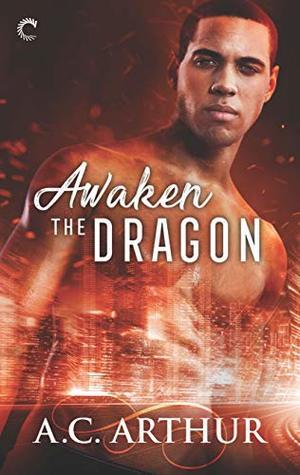 He's sworn to protect the very entity she was born to kill. . .
Next in line for the Drakon throne, Theo Masters is the most powerful half human, half dragon in the world. Royal power is the last thing he wants, however. He lives as a human and runs the Legion Security Company. But his new client–a mysterious, beautiful human from a small African village–and the unknown danger she faces may forever change the quiet life that he's chosen.
Shola N'Gara exists to kill the dark spirit that is attempting to demolish her people. It's her purpose and her destiny. The gorgeous protector who taunts her with his sexy voice and body is not–especially after he shifts into a magnificent black dragon with turquoise eyes.
A rise in demon activity and the brutal murders Theo's agents have been reporting start to add up. Someone is making a play, and it's big enough to change the course of the world as they know it. Now Shola must choose between her destiny and her heart. And Theo must decide if standing by the woman he's fallen in love with is worth facing his father in a battle to the death.
Romance Paranormal [Carina Press, On Sale: November 4, 2019, e-Book, / ]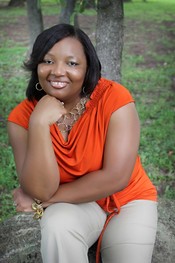 Not your ordinary romance
A.C. Arthur was born and raised in Baltimore, Maryland where she currently lives with her husband and three children. An active imagination and a love for reading encouraged her to begin writing in high school and she hasn't stopped since. Her debut novel Object of His Desire was written when a picture of an Italian villa sparked the idea of an African-American/Italian hero. Determined to bring a new edge to romance, she continues to develop intriguing plots, sensual love scenes, racy characters, and fresh dialogue–thus keeping the readers on their toes!