1–What's the name of your latest release? 
2–What is it about? 
An estranged married couple must reunite to circumvent blackmail against the family. This book started out life as "Pride and Prejudice if Lizzy were a jewel thief and Darcy were a conman" and took on a life of its own from there.
3–What word best describes your heroine? 
Resourceful.
4–What makes your hero irresistible? 
His utter devotion to the heroine. Even after years apart, Adam is still willing to do anything to protect and support Lily.
5–Who are the people your main characters turn to when they need help? 
In this case, each other. Both have an unfortunate habit of trying to fix situations on their own, but when they're really in need, Adam and Lily know they can count on one another despite their rocky history.
6–What do you love about the setting of your book?
With every book I write in the Regency era, I love to dive deeper into a certain aspect of the history. In this case, I did a lot of research about the fad of Egyptomania and how this love for all things Ancient Egyptian affected certain social circles. The most fun I had was writing the mummy unveiling scene!
7–Are you a plotter (follow an outline) or a pantster (write by the seat of your pants)?
Definitely a plotter. I tend to start with a miniature book of notes and scenes to lead me when I'm writing.
8–What is an ideal writing day for you? 
My favourite part of the writing process (save maybe for the research part) is the first draft. I love the feeling of getting swept up in the book as if I'm the one reading it rather than writing it. So my ideal writing day is when the words just flow and I lose track of time. More often, I have breaks built into my writing day to make certain I don't overtax my disabled body. I sit down Monday to Friday and take small sips at my writing until the book is done.
9–Do you listen to music while you write, need total silence, or do you have the TV on?
I dictate my first drafts, so I must have absolute silence or I lose track of what I'm saying. Not to mention, the software will try to put some decidedly weird things into the story and doesn't need further encouragement! (I'm looking at you, my ever-barking dog. . .)
10– How do you approach research? 
I like to find a cornerstone to begin the foundation of the book. In this case, it was the Egyptomania. Then I pour over books, old newspapers, and websites until I feel like I've built a good enough foundation to outline the book. Once I know where the book is going, I do another dive into research to answer specific questions brought up in the outline or first draft. I'm always reading nonfiction that has no (seeming) connection to the book I'm writing, only to find something that pulls at my interest for the next book. . .
11–What is your publishing journey story? 
I have a meandering story. I've been published for a decade now under multiple pen names (Harmony Williams being the most recent and active one). I started out publishing with small digital publishers, but I am now a hybrid author and self-publish alongside my traditionally published books.
12–Do you have critique partners/writing groups you want to give a shout-out to? 
For this book in particular, I'd like to give a shout-out to my Steamy Historical Masterminds friends, especially Tessa Candle, Sasha Cottman, Merry Farmer, Stacy Reid, Emmanuelle de Maupassant, and Mariah Stone. 
13–What're the most frustrating things about being an author? 
How much of my time is spent on not writing! I love being a published author, but I'm a hermit at heart and would happily shut myself indoors and churn out book after book. Alas, if I did that, no one would ever know these books existed to read them. . .
14–What's your favorite scent?
Something fresh and fruity, like peaches.
15–What movie will you watch no matter what if it's on TV? 
I'm not much of a TV person (I prefer to read) but my favourite movie is This Means War. Romance, comedy, and action. If it had a little magic, it would have it all!
16–Do you like breakfast, lunch, or dinner best? 
Breakfast.
17–What's one thing you wish you knew more about? 
I'd love to dig deeper into queer and trans lives throughout history, particularly during the Regency. This is a tricky area to research because a lot of the source material has been either erased or rewritten to suit a cishet point of view.
18–What's the silliest thing you've recently done?
I constantly make up silly songs to sing to my dog and to my year-old niece. One of the latest is called, "Don't Punch Your Friends in the Face" and I feel applies to them both.
19–What can readers expect from you next? 
Right now, I'm shaping up several novels for release in 2021-2022. One, a historical mystery in which an anatomy professor's assistant finds a murder victim on her operating table, called Speak Not of Murder. The second, a lighthearted historical romance about two childhood friends who fake an engagement on a dare and wind up falling in love, called A Wicked Wager. The third, an untitled historical romance with strong mystery elements that features a protagonist with my disability. In between these, I plan to write more of my serial, The Sparkes of Magic, which is set in 1820 Bath with magic and follows four sisters with mysterious powers. You can find the serial for free on my website: www.harmonywilliams.com/the-sparkes-of-magic.
20–How can readers reach you? 
Readers can reach me directly at harmony(at)harmonywilliams.com or sign up to my newsletter at www.harmonywilliams.com/newsletter. I'm on Twitter as @harmony_writes and on Instagram as @historicalharmony.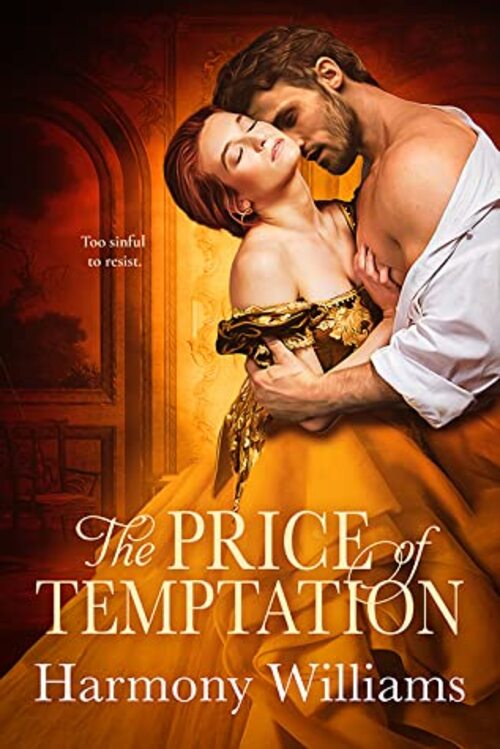 Lily Darling knew that marrying a con man was a risk, but her new husband swore those days were behind him. Then he disappears without a word, taking all of her money with him. So when her scoundrel of a husband mysteriously returns, years later, hoping to set things right, Lily guards her heart. But curse the man for being just as breathlessly handsome as the day she last saw him.
Adam Darling never meant to leave his innocent, beautiful wife, but if he hadn't, he would've been sent to prison and Lily's good reputation destroyed. He can't blame her for hating him, and now that he's back, he'll do whatever he must to prove he never stopped loving her, even if it takes the rest of his life.
But when Lily is blackmailed by someone from their past, she wonders if the reason Adam abandoned her is more complex than a simple con. To find the truth, though, she'll need to do the impossible–trust him–and with the attraction simmering between them hotter than ever, getting too close could get her burned. . .
Romance Historical [Entangled: Amara, On Sale: November 23, 2020, e-Book, ISBN: 9781640637535 / eISBN: 9781640637535]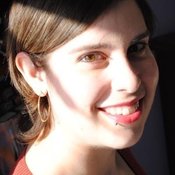 Harmony Williams has been living vicariously in Regency era England since she discovered Jane Austen. Since time machines don't yet exist, she's had to make do with books. On the rare occasions she doesn't have her nose stuck in a book, she likes to drink tea and spend time with her 90-lb lapdog. A feminist, she writes stories about strong women and the men who support them as equals.