I can't believe I can finally share my second book in my Bravo Team WOLF series with the world! As some of you may know, I've been writing military romance for years. Joining my love and respect for those who serve with my love of paranormal romance has been a dream come true for me. Although each of these books standalone, they introduce you to a team of wolves who not only protect and defend their pack, they also strive to work for the greater good.
In the case of Cage, he went in for a mission. On that job, he met Bianca, a woman brave enough to try to save a child when she is kidnapped in the jungle by guerillas. Although she's human, this particular woman already shows she's got the heart of a wolf… but is she in the process of changing physically?
For me, writing military romance is all about giving happy ever afters to those who are willing to give it all in defense of their country. Wolves, as those who love the genre know, are equally loyal, dedicated to pack above all else. Passionate, powerful, and dedicated—these are three great qualities when it comes to love, and joining these subgenres has been a combination of what I love about writing.
Are there more books to come in this series?
YES! I'm excited to say that there is more to come…
Want to read more military romance from Heather? Check out her Lone Star Leathernecks!
Want to read more shifter romance from Heather? Check out her Wolves of Willow Bend!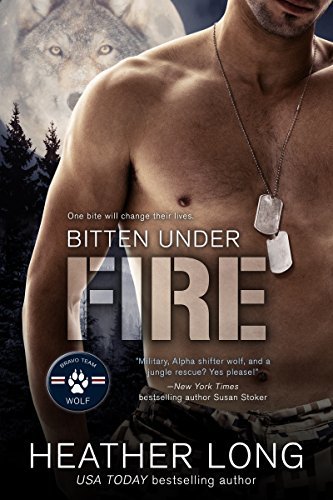 Bianca Devlin's work is her life. Now, she's finally taking a vacation…and guerillas hit her resort to kidnap a diplomat's son. She does the only thing that makes sense—intervene to save the child's life. Being dragged into the jungle with a scared kid she's determined to protect was definitely not how she saw this trip ending.
After she returns to Texas, the last person Bianca expected to see was Sergeant Carlos "Cage" Castillo, the member of Bravo Team WOLF that helped rescue her. Nevertheless, there he is, living across the street from the house she just bought. The coincidence is alarming, but she has to admit, his presence isn't entirely unwanted.
But there's something off about Cage—the way he can move without a sound or the weird way his eyes seem to almost glow at times. And how can Bianca manage her growing attraction, when everything she knows about him and his reason for being there, turns out to be a lie?
Romance Paranormal [Entangled Amara, On Sale: May 28, 2018, e-Book, ISBN: 9781640633414 / eISBN: 9781640633414]

He plans to protect and help, but he really offers love.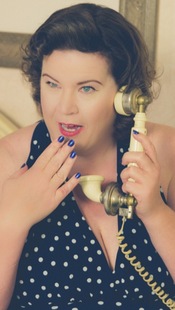 National bestselling author, Heather Long, likes long walks in the park, science fiction, superheroes, Marines, and men who aren't douche bags. Her books are filled with heroes and heroines tangled in romance as hot as Texas summertime. From paranormal historical westerns to contemporary military romance, Heather might switch genres, but one thing is true in all of her stories—her characters drive the books. When she's not wrangling her menagerie of animals, she devotes her time to family and friends she considers family. She believes if you like your heroes so real you could lick the grit off their chest, and your heroines so likable, you're sure you've been friends with women just like them, you'll enjoy her worlds as much as she does.