The latest from FierceBeyond50, a lifestyle blog from NY Times Bestselling author, Marie Bostwick.
Female hand writing letter on white office paper on wooden desk.[/caption]
REVIVING THE LOST ART OF LETTER WRITING
Remember when we used to send and receive hand-written letters instead of using email or social media or texting? Sure, it takes longer, but it's so much more special! Here's why the lost art of letter writing is making a comeback.
HOW TO BEAT THE BLUES WITH NATURAL REMEDIES THAT WORK
We've all had those days. Call it the blues, the doldrums, or the depths of despair. Part of being fierce is learning to deal with those occasional struggles. Here's how to overcome anxiety, stress, and mild depression with natural, drug-free strategies you can do at home. One of the sure-fire ways? Pick up a book.
Cookies, muffins, banana bread, oh my! Here are a few of my favorite baked goods to make and share as well as a roundup of the best baking cookbooks in my kitchen. Because sometimes life calls for sugar. And carbs. And butter. And joy.
PRETTY PLANTER IDEAS FOR SPRING
When spring arrives, the urge to dig in the dirt is irresistible! Without a proper garden, I'm opting for patio planters this year. Easy, right? Not quite. The local deer view pots as their own personal salad bar. Here's what I learned from my Master Gardener friend for flower pot ideas with deer resistant flowers!
So you've been downsized. Maybe it was expected. Maybe it was a surprise. Either way, it can rock you to the core, especially at our age. But take heart knowing that this is an opportunity for you to segue into something new! Here's how to reinvent your career and find your dream job. Because it's never too late!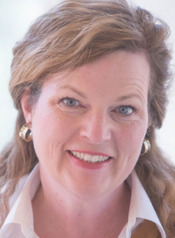 Marie Bostwick Skinner was born in Eugene, Oregon and raised in the Northwest. She vividly remembers the day she got her very own library card. "I was about three years old and had just learned to write my first and last name, a skill which qualified me to become a library patron. I nagged my poor mother until she drove me downtown to get my card so I could check out my first book 'Hop On Pop' by Dr. Seuss."
It was the beginning of a lifetime love affair with the written word. As a girl, Marie wrote love stories featuring lots of handsome princes in fast cars and extensive descriptions of the heroine's wardrobe. In high school she began writing short stories and, "lots of sad, self-pitying, teenage poetry."
Marie lives in Oregon with Brad, her husband of thirty-five years. When not writing, she enjoys quilting, reading, cooking, spending time with family and friends, and especially playing with her grandsons. Marie travels extensively, speaking at libraries, bookstores, quilt guilds, and at quilt shows. She has been a featured speaker at the Paducah Quilt Festival and the Houston International Quilt Festival and has given keynote addresses at both the Florida Writers Association and La Jolla Writers conferences.