As I sat down to write my new novel, THE ORCHARD HOUSE, I couldn't help but think about the inspiration behind it—Louisa May Alcott and her timeless classic, Little Women. Louisa captivated readers around the world with her seemingly simple domestic tale filled with honesty, complexity, and ultimately, joy in the messiness. But something else has us captivated. Or rather, someone else. Namely Jo March.
When I was a girl, I wanted to be Jo. She was feisty, bold, but also incredibly caring and tenderhearted. She stood up for what she believed in and she was determined to be a writer one day (as was I!). In short, she was a tremendous and gigantic female character that readers fell in love with. But why is it that we appreciate strong female protagonists such as Jo March? Here are five reasons I think a gutsy female lead is likely to win us over:
1–We can relate to them in their shortcomings.
Strong female characters aren't perfect. Think of Jo's struggle to control her temper. Katniss Everdeen's rashness. Scarlett O'Hara's lack of empathy. Sometimes, though, these flaws can be avenues to actually help them—either in their physical world or in their internal determination. We love to see that our favorite characters are flawed, just like us. Yet despite their shortcomings, they prove victorious. Because there's hope for them, perhaps there's hope for us too.
2–They are honest and true to themselves.
I'm ashamed to admit how many times, in my teens and early adulthood, I waffled back and forth from one opinion to another based on the expressions of my peers or those I revered. This showed weakness of character and I do not admire my younger self for it. There's something about strength of insight, something about how a person knows who they are and stands behind it, that we admire. Even if we can't get behind their cause, we can get behind their tenacity. We admire characters who know what they're about and are willing to oppose those who they believe are wrong.
"I'm tired of pretending I don't know anything, so men can tell me things and feel important while they're doing it." –Margaret Mitchell, Gone with the Wind
3–They are willing to fight.
Yes, there is a part of the little girl within me who watched Cinderella every day and wished for a Prince Charming who longs for a hero to be the one to do the saving. But there's another part of me who wants to be a hero in my own right.
Strong female leads burn with passion for what they believe is true and noble and right. For what matters ultimately to them. For a just cause. We as readers love to cheer them on in their quest because deep down, we long to do the same, even as many of us actually are in our day-to-day lives. These women characters strengthen us for the journey and remind us we are not alone.
"I am not afraid of storms, for I am learning how to sail my ship." —Louisa May Alcott, Little Women
4–They have a heart for others, particularly the wounded.
As readers, we love that Jo March and her sisters give up their delectable Christmas morning breakfast for the sake of the poor Hummels. That Katniss Everdeen volunteers herself as tribute in place of her sister, Prim. That Eliza Harris risks a harrowing escape from the Shelby plantation to save her son. These are noble and brave women. Women we can get behind and cheer on, women who inspire us to help the needy in our own circles of influence.
5–Strong female characters are not afraid of change as a way to victory.
Sometimes the way to redemption requires the heroines we read about to do a frightening thing: change. Perhaps they need to change their character, change their minds, change their way of thinking. Perhaps they need to admit they were wrong. Perhaps they need to ask for forgiveness. None of these are easy to do, and it takes a strong woman to humble herself and admit she was wrong or admit there is a better way to go about conquering what truly matters.
What else would you add to this list? Who are some of your favorite fictional female protagonists?
—
COMMENT TO WIN! Answer Heidi's question–Who are some of your favorite fictional female protagonists?–and you'll be entered to win a print copy of The Orchard House and a $15 Amazon gift card! US ONLY; good luck!
—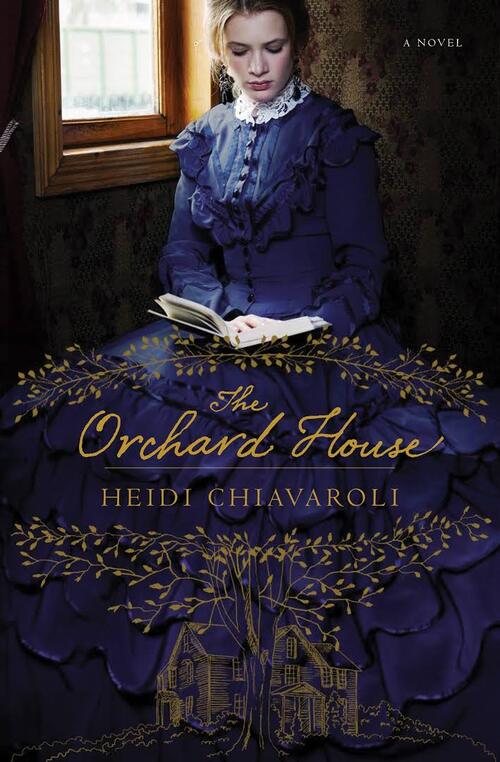 Concord, Massachusetts
2001
Abandoned by her own family, Taylor is determined not to mess up her chance at joining the home of her best friend, Victoria Bennett. But despite attending summer camp at Louisa May Alcott's historic Orchard House with Victoria and sharing dreams of becoming famous authors, Taylor struggles to fit in. As she enters college and begins dating, it feels like Taylor is finally finding her place and some stability . . . until Victoria's betrayal changes everything.
1865
While Louisa May Alcott is off traveling the world, Johanna Suhre accepts a job tending Louisa's aging parents and their home in Concord. Soon after arriving at Orchard House, Johanna meets Nathan Bancroft and, ignoring Louisa's words of caution, falls in love and accepts Nathan's proposal. But before long, Johanna experiences her husband's dark side, and she can't hide the bruises that appear.
2019
After receiving news of Lorraine Bennett's cancer diagnosis, Taylor knows she must return home to see her adoptive mother again. Now a successful author, Taylor is determined to spend little time in Concord. Yet she becomes drawn into the story of a woman who lived there centuries before. And through her story, Taylor may just find forgiveness and a place to belong.
Historical | Inspirational Historical | Women's Fiction Historical [Tyndale House Publishers, On Sale: February 9, 2021, Paperback / e-Book, ISBN: 978149643473 / eISBN: 9781496434753]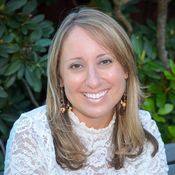 Heidi Chiavaroli (pronounced shev-uh-roli . . . sort of like Chevrolet and ravioli mushed together) wrote her first story in third grade, titled I'd Cross the Desert for Milk. It wasn't until years later that she revisited writing, using her two small boys' nap times to pursue what she thought at the time was a foolish dream. Despite a long road to publication, she hasn't stopped writing since! Her latest book, The Orchard House, releases from Tyndale in February 2021.
Heidi writes women's fiction, combining her love of history and literature to write split-time stories. Her debut novel, Freedom's Ring, was a Carol Award winner and a Christy Award finalist, a Romantic Times Top Pick and a Booklist Top Ten Romance Debut. Heidi loves exploring places that whisper of historical secrets, especially with her family. She loves running, hiking, baking, and dates with her husband. Heidi makes her home in Massachusetts with her husband and two sons. Visit her online at heidichiavaroli.com.