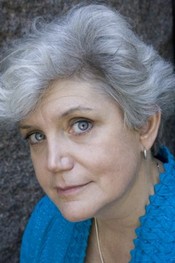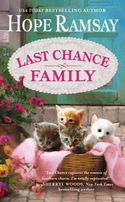 Tomorrow, all over America, families will convene to celebrate Thanksgiving. There will be cooks in the kitchen making old family favorites. There will be football, family gossip, and getting down on the floor playing with the grandkids. There will be family togetherness and family drama too. And most of us wouldn't miss it for the world. At its best, Thanksgiving reconnects us to the people we love. We celebrate our blessing and all the ties that bind us together at this season of the year.
This kind of traditional family get-together is something that Mike Taggart, the hero of LAST CHANCE FAMILY has never known. Mike's early years were painful. He left home at seventeen and became a successful professional gambler living in Las Vegas – not particularly the most family-oriented locale. He's never had anywhere to go or be on Thanksgiving. There are no ties that pull him home because he has no real home.
And then his estranged half-sister passes away, leaving him with legal custody of her five-year-old daughter, Rainbow. Mike knows he will never be the father Rainbow needs. So he sets off to find his other half-sibling, Tim, who is now a Methodist minister serving the small town of Last Chance, South Carolina. His goal is to convince Tim to take custody of Rainbow and give her the kind of life the little girl deserves.
Except Rev. Timothy Lake has no idea that he's got a brother, much less a niece. He's not married and not entirely sure that he's ready to become anyone's father or brother. So, naturally, he's a little cautious when Mike shows up on his doorstep. Mike has to rethink his plan. He needs to stick around town for a while to convince Tim that he's the best father for Rainbow.
And that's where the fun begins.
Because Mike subleases an apartment right next door to Charlene Polk, the cute veterinarian who has already treated Rainbow's cat. Charlene, like any good busybody, butts into Mike's life and starts giving him child-rearing advice. She's not alone – there are Methodist church ladies knocking on his door, checking him out, and being very, very helpful. Mike quickly decides that Charlene would make the perfect mother for Rainbow, and the church ladies are inclined to agree. The only trouble is that Mike starts falling for Charlene himself.
Mike has a lot to learn about a place where people look after each other. He's never really known that. And it kind of blows his mind when he discovers that Last Chance is the proverbial village that they always talk about. Everyone in town wants to see Rainbow get the family she deserves.
I wish each and every one of you the happiest of Thanksgivings. May you be blessed with many ties that bind and with all the love this season brings. And please know that I am deeply thankful for all the readers who have visited Last Chance over the last few years. Thank you so much for reading my books. Your imaginations bring my characters to life, and that's such a wonderful gift.
Turkey photo by Jennie-o.