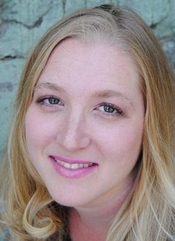 Once upon a blustery fall day, three bestselling romance authors got together to create a boxed set of stories that traveled far beyond our times, and deep into the hearts of our characters… Thus, the THREE TIMELESS LOVES boxed set was born!
We often get asked why we write time-travels, so today we're here to share with you our answers! Leave a comment for your chance to win a copy of THREE TIMELESS LOVES—but make sure you answer our question! If you could travel back in time, where would you go?
ELIZA: When I was eight, I stood in the center of the courtyard at Versailles Palace and stared up at the ornately carved and gilded statues. I imagined kings and queens and princesses having walked there. Wondered what it would be like if I'd been a princess back in those days, walking through the gardens in a satin, bejeweled gown, and running my fingers through the water of the fountains before a ball. Thus began my fascination with history, and wishing I could travel back in time.
Guess what? I am a time traveler. I have traveled through time—in books. One of the reasons I love historicals is because it transports us to a different time, a different place, a whole new world that no longer exists. Time-travels are even more fun, because you can take a modern hero/heroine and place them back in time or push them forward into our own era. I get to introduce my characters/readers to this new place—and live through it with them again and again. Plus, I get to help two people of different eras/cultures find love, romance and overcome challenges. It's a journey that we never quite know how it will turn out.
www.elizaknight.com | www.historyundressed.com
| www.facebook.com/elizaknightauthor | Twitter: @ElizaKnight
Eliza's newest release: THE HIGHLANDER'S SIN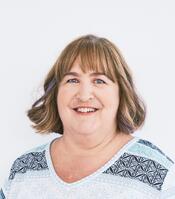 TERRI:  When I research for writing my novels, I always get caught up in the details and wonder what it would really have been like in that time or place. What was Elizabeth I really like? What did Old or Middle English sound like? Would medieval Scotland be the way I imagine it to be or something completely different?
I love to write time travel romance because I get to put my characters in times and places I'd like to visit and explore the good, bad, dangerous, exciting, surprising things they would face there and then. And sometimes, using time travel, you can create situations that make your characters grow as people and help them to see the truth in their lives. And, time travels are just fun!
www.terribrisbin.com | www.facebook.com/terribrisbin | Facebook
Terri's newest release: THE HIGHLANDER'S DANGEROUS TEMPTATION :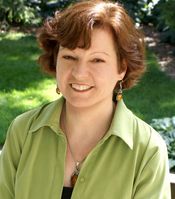 CLAIRE: I love time travel romance for a couple of reasons. First, it's a testament to the power of love. In a time travel romance, two people have found each other and fallen in love despite having been born in different times (and maybe different places too.) I always have the sense that it's love or destiny that has acted like a magnetic force, drawing them together despite pesky details like physics. The second reason I like time time travel romance is the inherent conflict in the situation: where will the couple decide to stay? I suppose they could commute back and forth forever – the way many of us commute between our own families and our in-laws over the holidays – but usually time travel is a limited time offer. They have to choose or have the choice made for them. And that's not easy. How much would any of us surrender for love? How does the writer ensure that the reader knows neither character ever regrets the choice?
I've written two time travels, THE LAST HIGHLANDER and THE MOONSTONE, as well as two paranormal romances that featured characters from different times. (Technically ONCE UPON A KISS and LOVE POTION #9 aren't time travels, as one character has lived for centuries. There still is the sense that love has forced physics to step aside so that these two lovers can be together, and there still are differences in perspective between them because they are from different eras.) Since THE LAST HIGHLANDER is one of my favourites of my books (I LOVE the ending, but no spoilers!) I was very excited to be able to put it out in a new edition, and also to include it in this boxed set with Eliza and Terri.
Claire's newest release: THE SNOW WHITE BRIDE
THREE TIMELESS LOVES! On sale for $0.99 for a limited time! From sweet to sizzling, these three Scottish time travel romances celebrate the magic of love that transcends time.
A Scottish Time Travel Romance Boxed Set, including three full length time travel romance novels by bestselling and award-winning authors at a very special and limited-time introductory price!
In USA Today and NYT bestselling author Claire Delacroix's THE LAST HIGHLANDER, Morgan LaFayette's every fantasy comes true on her Scottish vacation when a medieval highlander insists she's his destined love, and that he's traveled through time to win her heart forever.
In the first installment of bestselling author Eliza Knight's HIGHLAND BOUND TRILOGY–BEHIND THE PLAID, Emma Gordan falls headlong through time and into the arms of one dangerous and sensual Highlander. Together they embark on a daring, passionate affair where secrets are uncovered, souls bared and spirits transformed. **WARNING: this book contains erotic themes.
In bestselling author Terri Brisbin's A LOVE THROUGH TIME, Alex MacKendimen and Maggie Hobbs visit a Highland faire and find themselves thrown back into Scotland's past. As the two work together to find a way to survive and make it back home, neither one knew that falling in love was part of Fate's plan for them!
Buy it now! Amazon / Barnes and Noble / Smashwords / Apple IBooks
To comment on Eliza Knight's blog please click here.