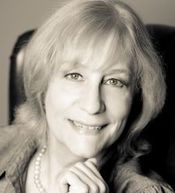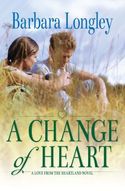 A coworker recently discovered I'm not just a teacher, but also a published author. He asked me what "made me" decide to become a writer. I had to think about it for awhile. I don't recall ever making a conscious decisions to write. It's just something I've always done. I do recall the day I decided to pursue publication, but that's not the answer to his question.
During my angsty adolescent years, writing was my way of processing all the drama (mostly manufactured in my own head) going on in my life. You know, the boy I had a crush on who didn't feel the same about me, the fight with my best friend—the tragic fact that I had to share a room with my younger sister while dealing with two younger brothers and an older sister. Plus, I wrote about the trauma of moving frequently and always feeling like the new kid in school. I went through quite a few notebooks, believe me.
As I matured, writing became a way of working through issues, sorting through my thoughts, values, beliefs and relationships. I began writing poetry and children's stories at about the same time I started my own family. I didn't decide to write novels for the purpose of publication until around seven years ago, and guess what? Writing is still the way I process what affects me deeply, or what catches my interest and attention. It is, and always will be, the way I interact and respond to the world around me. That I can do so while entertaining others is the most incredible experience, and I am deeply grateful for the opportunity.
Back to my coworker's question: What made me decide to become a writer? I never decided; it's just who I am.
The Love from the Heartland/Perfect, Indiana series are small town, contemporary romances with military elements. Perfect, Indiana is the place to be if you're a wounded warrior hoping to heal. FAR FROM PERFECT, THE DIFFERENCE A DAY MAKES and A CHANGE OF HEART are available now. For excerpts, visit www.barbaralongley.com
Cory Marcel worked tirelessly over eight grueling years to develop a successful military career. After her commanding officer violently assaulted her, she lost everything—especially her trust in people. Despite the emotional damage threatening to sink her, Cory agrees to accept a new job at a furniture store in Perfect—a job that could offer the fragile brunette the chance to start over.
Ted Lovejoy cofounded Langford & Lovejoy Heritage Furniture, but lately he feels like an outsider in his own business. When he meets Cory, Ted realizes his company can do more than just build furniture—it can also help rebuild lives. He longs to help Cory recover from her pain, yet every time he gets too close to her heart, she pushes him away.
While Cory can't resist her attraction to Ted, she fears the demons haunting her will drag down both of them. Could this kind, soft-spoken man help her finally bury the past…and unlock a future full of hope and happiness?
To comment on Barbara Longley's blog please click here.