"That wraps up the tour." Richard Tucker opened the door that led from the school's main corridor to the Ivy Hill administrative offices. "I'm sorry more staff members weren't around for you to meet, but this place is a ghost town over Christmas break."
"Understandable." Zeke Sloan followed the president into the office suite, giving it another discreet perusal. The place was functional, but the original artwork, mahogany furniture, and custom rugs on the polished hardwood floor spoke of a solid financial base.
Not a luxury many private schools had these days.
"I'll introduce you to the rest of the faculty at our staff meeting next Friday and—" A door to the right opened, and Richard swung toward it. "Will! I thought you'd left for the day."
A uniformed, fiftyish balding man who could use a few extra trips to the gym paused. "I decided to make one more circuit."
Richard smiled. "I've been raving to our new Spanish teacher here about the dedication of our faculty and staff. Thank you for giving witness to that. Zeke, meet Will Fischer, Ivy Hill's director of security. Will, this is Zeke Martinez, who'll be filling in for Teresa while she recovers from her fall."
Zeke took the hand the other man extended as Richard introduced him with his new name, returning the security chief's lukewarm squeeze as they exchanged conventional pleasantries.
"How's Teresa doing?" Will directed the question to Richard.
"The infection from the surgery is finally under control, but it set her rehab back by weeks." Richard shook his head. "A car accident, broken bones, surgery, and then an infection. Not her best Christmas. We're lucky to have found someone with Zeke's credentials on such short notice."
Not to mention his pedigree—essential for a school like this.
Richard was too discreet to put that into words, but they both knew Zeke had been a perfect fit on many levels for the position.
"I consider myself the fortunate one." Zeke slipped his hands into the Brioni trousers that spelled class—and breeding.
For all he knew, his clothes alone had landed him this job.
But his credentials were also impeccable.
At this stage, though, whatever qualification—or combination of qualifications—had secured the position was irrelevant.
He was in.
That was all that mattered.
"How did you hear about the job, anyway?" Will squinted at him, a hint of wariness in his demeanor.
Hmm.
Perhaps not everyone was as convinced as the school president that the new Spanish teacher was here through a lucky coincidence—nor as happy about his presence.
Then again, security types tended to be suspicious.
"A combination of circumstances and connections." He maintained an easy, conversational tone. "My mother has a friend in St. Louis who knows the injured teacher, and she mentioned the accident—and Ivy Hill—to her in a phone conversation a couple of weeks ago while I was visiting. It seemed like a good fit during my own recovery from a messy Jeep crash."
"You're not from this area?"
"No. Nor from the States these days. I grew up in Denver, but my father returned to Spain after my parents divorced. I joined his extreme adventure firm nine years ago—but the accident has temporarily sidelined me."
The man's eyes narrowed. "Taking people kayaking or hang gliding is a far cry from teaching."
"My undergraduate degree is in secondary education. I taught for a few years in Spain at a private boys' school before joining my father's firm. It will be a pleasant change of pace to return to my roots for a few weeks—or however long Ivy Hill requires my services."
Richard flashed him a silent apology. "I've thoroughly vetted Zeke's credentials, Will, and the board is delighted he accepted the interim position. Finding a qualified Spanish teacher on such short notice was a godsend."
"Sorry." A faint flush tinted the other man's cheeks. "I didn't mean to overstep or give offense."
"None taken." Zeke called up another smile. "I think it's admirable for staff members to be concerned about the quality of the faculty." He checked his watch. "Richard, if we're finished for the day, I do have an engagement this evening."
"Of course. This is still the holiday season, after all. Let me show you out." He retrieved Zeke's Brooks Brothers wool topcoat from a rack near the door. "Will, are you staying for a while?"
"No. I'm almost finished with my circuit."
"I'll swing by before I go to turn off lights."
"Okay. Welcome to Ivy Hill, Zeke." With a clipped nod, the security director exited into the main hall, closing the door behind him.
Richard waited while Zeke slid his arms into the coat and retrieved the folder of information the man had passed on earlier. "Will's a bit on the worrywart side, with a tendency to be overly suspicious—but those are admirable qualities for a director of security. And he's also been a little high-strung since he separated from his wife a few months back. I hope you'll cut him some slack."
"No worries." Zeke followed the president into the corridor and toward the main door. "I doubt our paths will cross much."
"True. Have you found a place to live yet?"
"Yes. A corporate housing firm arranged a short-term lease for me on a condo at the western end of Chesterfield."
"Perfect. That won't be a long commute." Richard pushed open the main door. "Enjoy your evening, and I'll see you here next Friday at the staff meeting."
"In the meantime, my work is cut out for me—bone up on lesson plans and school information." He lifted the bulging folder.
"I suspect you'll be a fast study."
Yeah, he would—in terms of staff and faculty backgrounds. He was already fully briefed on the players.
The lesson plans, however, would require total focus for the next week or he was going to tank at this job.
And after all the work that had gone into securing this position, he wasn't going to flunk out before he'd gotten what he'd come for.
(c) Irene Hannon, Revell, a division of Baker Publishing Group, 2021. Used with permission from the publisher. 
Triple Threat Book #2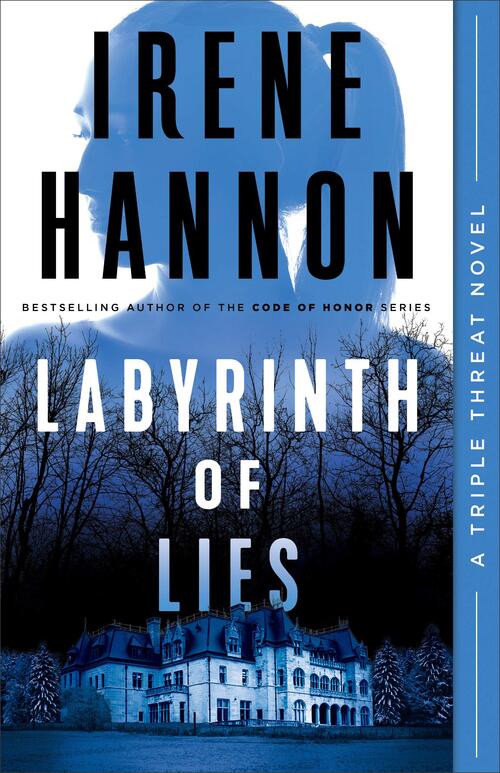 When the daughter of a high-profile businessman disappears from an exclusive girls' boarding school, police detective Cate Reilly is tapped for an undercover assignment. It doesn't take her long to realize that beneath the veneer of polish and wealth, things are not as they seem at Ivy Hill Academy. But the biggest surprise of all? The only man she ever loved is also working at the school.
Zeke Sloan has never forgotten Cate, but now isn't the best time for their paths to cross again. When their two seemingly disparate agendas begin to intertwine–and startling connections emerge among the players–the danger escalates significantly. But who is the mastermind behind the elaborate ruse? And how far will they go to protect their house of cards?
Queen of romantic suspense Irene Hannon invites you to scale the heights of human folly and plumb the depths of the human heart in this second gripping book in the Triple Threat series.
Romance Suspense | Inspirational Romance [Revell, On Sale: October 5, 2021, Paperback / e-Book, ISBN: 9780800736187 / ]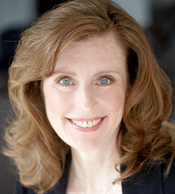 Irene Hannon is the bestselling author of more than fifty novels, including One Perfect Spring and Hope Harbor, as well as the Private Justice and Men of Valor series. Her books have been honored with three coveted RITA Awards from Romance Writers of America, a Carol Award, two Reviewers' Choice Awards from RT Book Reviews magazine, a Retailers' Choice Award, two Booksellers' Best Awards, and a National Readers' Choice Award.