It seems you played a few cards right, a familiar mental voice said as the butler opened the door to Branwyn's room. I can't enjoy a room like this as I once did, but it's a much finer view than the inn.
Yathana was lying across the foot of Branwyn's bed, three feet of straight, razor-edged steel in a scabbard covered with midnight-blue silk, with thin golden chains connecting small amethysts and garnets. Her hilt appeared gold too—a thin layer of gilt did wonders—and the eye-sized fire opal in the center of her guard was now flanked by two chunks of amber on the quillons and another on the pommel.
Seventeen years of partnership had given Yathana's normal form time to sink very deeply into Branwyn's consciousness, and even after two months of practice, the additions stood out whenever she had occasion to examine the soulsword. Adapting to the shifts in balance had come more easily, praise the Four.
"It looks wonderful," she said to the butler, though she really hadn't even noticed the room save for marking a window opposite the door—real glass, not shuttered, and framed by heavy rose-pink curtains. "Thank you."
"The maids will have put your clothing away"—he gestured to a tall oak chest in the corner—"and there's a rune by the window. Trace it, should you need anything."
"Thank you," Branwyn said again, and hesitated, not certain if she needed to give him a more formal sort of dismissal. While she was considering the matter, he bowed and left her.
You aren't doing too badly, said Yathana, as usual speaking with a crispness that suggested autumn leaves underfoot. He thinks you're a country bumpkin, of course, but then, they all will.
"I noticed," muttered Branwyn. "Though I'd have thought carrying you around—"
You could be a rich hayseed. Many are. And we're not being observed. The maids did search your clothing, but no more than I'd have expected.
"I suppose I'd do the same, in their place."
I'd bloody well hope so.
Branwyn sat down on the bed, which was covered in a snowdrift of white cloth, surrounded by thick red curtains, and big enough for a small scouting party, if not a full army. A small crystal orb on a low table beside it gave off faintly pink light as well as heat, though most of the latter came from a fireplace opposite the wardrobe.
It was a nice room, certainly the best she'd ever been in. Branwyn yielded to impulse and threw herself backwards onto the excessive mattress.
They will, however, probably get suspicious if you start jumping on it.
"I haven't done that since I was twelve."
I never know when one of the living will revert. How did things go?
"They're understandably reluctant to believe, and I suspect there's no common opinion among them. They haven't decided." The canopy was a solid wash of red above her. Branwyn focused on it. "It's not a refusal," she added, as much to herself as to Yathana.
How long are they going to make us wait?
"Two weeks."
Sitha's arse, they haven't gotten a shade less self-interested since I died, have they? If Yathana had still had teeth, she clearly would have been grinding them.
"Olwin said they'd be slow to act," Branwyn pointed out, forcing herself to try to agree with the arguments she was making. She'd need patience. It was best to start developing it now. "So did you, if I recall correctly. Two weeks might give me a chance to make our case more thoroughly, and perhaps Thyran won't move in that time."
Or the time it'll take them to move the armies out, if they do see reason? It'd serve them right if the Twisted were crawling up their backs by the start of winter. Dark Flame, why have you and your family decreed that we always need the most inconvenient, irritating bastards to help us get anything done?
"That's a fair amount of railing at the gods for a priestess."
The Blades can't expel me. I'm dead.
"I never would have expected the dead to gloat so much."
Yathana chuckled, reluctantly. Ah well. We have the opportunity we have, I suppose, and with the gods' favor, Thyran's still nursing his wounds from that odd knight you befriended. Do we have any likely targets here?
"Rognozi, though he could've offered his house out of simple politeness. Starovna," she added hesitantly, still trying to attach names to faces, "the one with spectacles, gave us credit for good judgment, which was flattering, but then spoke in favor of caution. Verengir made a good point on my behalf—that Thyran's identity was second to the threat of an army and a sorcerer—and escorted me home, but he doesn't hold the lordship, and I don't know precisely how much influence he has."
That family was always a reclusive lot. Simple country purity and healthy living. Very tedious.
"This one doesn't seem to be. Healthy, yes," she added, remembering the muscles on his bare arms.
You don't need me to caution you, said Yathana, who could read Branwyn easily. Seducing him might not be a bad idea, though, tactically.
"A bit obvious, isn't it?" She sat up and began to unlace her boots. "Do you think any of the nobility would spill secrets in bed, particularly to an unknown quantity from Criwath?"
One never knows.
The first boot came off, and Branwyn found herself eager to change the subject. "How much have things changed?"
Not as much as elsewhere, from what I've seen. Ironic, I know. But—
The sword's inner speech took on a serious, thoughtful aspect. Branwyn didn't pause while she took her second boot off; she'd long since learned to listen while taking care of mundane tasks. She sharpened her inner awareness, though, and prepared a special place in her memory for whatever came next.
There's something wrong in this city, Yathana said. Possibly across the entire region. I don't know whether it's a change or not, but it's there. It's not very blatant, as far as I can tell, but it's extremely wrong.
(c) Isabel Cooper, Sourcebooks Casablanca, 2021. Used with permission from the publisher.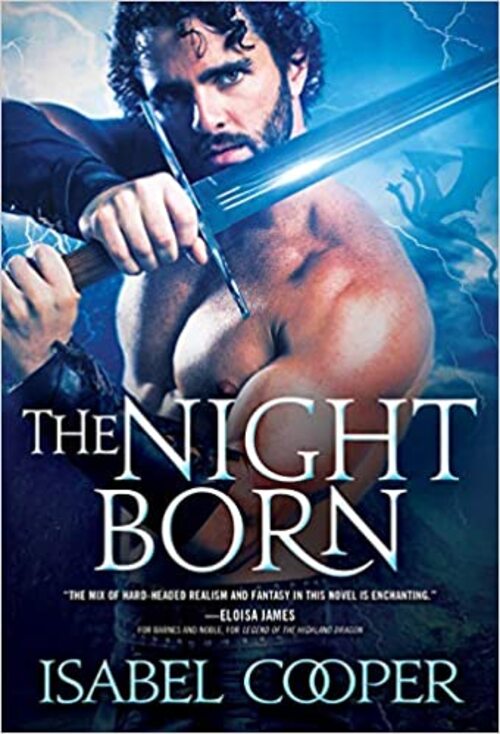 Sentinels spend their lives fighting the monsters that prey upon humanity.
As the Traitor God's army grows and war looms ever-closer, Sentinel Branwyn arrives in the gleaming city-state of Heliodar to ask its High Council for aid. Its youngest member, Zelen Varengir, is sympathetic to her cause, but his hands are tied by his powerful family—and when they demand he spy upon the beautiful warrior, there is little he can do but obey.
But something stronger than blood draws Zelen and Branwyn together, and when Branwyn is framed for the murder of the High Lord himself, the unlikely duo must learn to trust each other if they want to discover the deep secrets hidden in the heart of the city, uncover the real enemies moving against them, and embrace the attraction neither can deny…all while facing down the return of the greatest threat the world has ever known.
Fans of The Witcher and Ilona Andrews will love this epic tale of adventure and romance.
Fiction Adventure | Romance Paranormal | Romance Fantasy [Sourcebooks Casablanca, On Sale: April 27, 2021, Mass Market Paperback / e-Book, ISBN: 9781492687573 / eISBN: 9781492687580]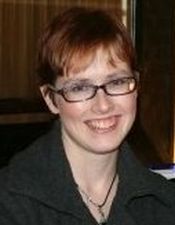 During the day, ISABEL COOPER maintains her guise as a mild-mannered project manager in legal publishing. In her spare time, she enjoys video games, ballroom dancing, various geeky hobbies, and figuring out what wine goes best with leftover egg rolls. Cooper lives with two thriving houseplants in Boston, Massachusetts.