1–What is the title of your latest release?
2–What is it about?
The Highland lass is a little too unpredictable for him, but maybe that's what the Highland wolf needs in his life.
Heather MacNeill has always had a crush on Enrick MacQuarrie, but no real hope to snag his interest as he's too wrapped up in being the secondary pack leader in his Highland pack. Work always come first. Until, a movie is being filmed at Enrick's castle.
To Enrick's consternation, he learns the American movie star who plays the lord of the castle is a man who could be his clone. Worse, the enemy clan they've battled it out with for centuries is bent on revenge because the film isn't being shot at their own castle. What begins as a need to keep Heather MacNeill safe, and for her to do the same for him as the battle between the clans escalates, turns into something much deeper between the wolves who have known each other forever. Maybe her wildness is rubbing off on him, but is that a bad thing?
3–What do you love about the setting of your book?
It's in Scotland! I've been there a couple of times, visited several castles, one time in September, another time in October. The fall colors were spectacular, but in September, the wildflowers were blooming too. It's just magical whenever I have been able to visit.
4–How did your heroine surprise you?
In previous books, she was always on the edge of being in trouble, causing trouble, not meaning to. But here she is, the successful businesswoman and she's doing really well, and in trouble again. But she is lots of fun.
5–Why will readers love your hero?
He is protective, loving, wanting to please her and show her how much he cares about her and he does it in ways that are uniquely heroic.
6–What was one of your biggest challenges while writing this book (spoiler-free, of course!)?
Immersing myself in the Highlands. I've been there twice and loved it. But I would love to stay there for a month and just write a novel. Pretend I'm running up and down the rolling hills as a wolf, see the castle in the vista, watch the bird life on a loch.
7–Do you look forward to or do you dread the revision process?
I look forward to it because when I first write the book, I'm just trying to get a beginning, middle and end. A book. Though I edit all along so I can make sure I work on my loose ends and don't forget about them, or to give me an idea of how to progress in the story. Once I finish the book, I love to be able to go back and just enjoy the story, from beginning to end. While I'm doing that, I make notes of what needs to be added or taken away or changed because by the end of the book things might be a little different than I imagined. And when I finally get to proofing it, that's the ultimate fun part. It's nearly ready for publication. I'm reading the final book that has taken me 2-3 months to write. I've finally reached my goal–to have a book ready for readers.
8–What's your favorite snack to have on hand while writing?
I don't really snack on food while I'm writing. But I do have lavender tea.
9–Where would you go for an ideal writer's retreat?
An island retreat. Even if I'm not writing about an island story, I love water. I wrote quite a bit at South Padre Island when my family was still asleep. I wrote at night at a cabin resort when I was visiting the wolves and bear reserve in Ely and up in that region, we were on a lake. And when I went to Hawaii for my son's wedding, I was sitting on the patio, watching the swimmers in the ocean, working away on the story. The only retreat I've ever gone to that was officially a writer's retreat was in Brenham, Texas, out in the ranch lands, up on a hilltop. Out back they had an above ground pool, but it was fall, so too cold for swimming. If' I'd been writing a farm story, I would have been all set. Fresh eggs in the morning, a rooster crowing. Hens on their nests. On hikes I did, there were cows and calves, goats, horses, a birding blind. And I love to take pictures!
10–What's the best piece of writing advice you've received?
Never give up. Never surrender! Well, maybe that's not the best writing advice I've received, but it's the best one I can give because if you don't keep writing, the story will never be done. The best advice I received in the very beginning is to start the story when the hero or heroine's world has been turned upside down. You don't want to start it with a ton of backstory, instead start it where it captures the reader's imagination, and they fall in love with the characters and want to see them through all their trials.
11–Who is the fictional character you want to hand out with the most? (anyone in literature!)
Well, maybe not so fictional, but King Ragnar has my attention. There have been several stories about the Viking–how his uncle betrayed him to the Romans, how he was wed to a Christian, even though he went by the old ways, and he was trying to keep his people from being enslaved by the Romans. He was an interesting character.
12–What's one of your earliest book memories?
When I was a kid, I read a lot of mythology from around the world. I loved seeing new worlds, old legends new to me, learning about other cultures. I also loved mystery, adventure and romance–as in princes saving princesses–only I always thought of how the princess would reciprocate and save the prince sometimes too.
13–If you had to write in a different genre, what would it be and why?
I actually write in several different genres–paranormal, but also romantic suspense, Highland and other historical romance, even Sci-Fi. I write adult fiction and young adult also. I love to read or watch a variety of different kinds of stories so I love to write in them too.
14–What song will automatically put you in a good mood?
Best Epic music. It's great cinematic music on YouTube that gets the adrenaline going and just makes me think of action and adventure and conflict, romance.
15–What is your favorite way to practice self-care?
Garden and take pictures and create photo art. It helps me to take a break and go in a different creative direction. I love taking walks too.
16–What can you eat and never get sick of?
Chocolate and peppermint mocha (to drink).
17–Will you share a favorite, recent-ish book you recommend?
Tamed by a Highlander by Paula Quinn. Her hunky Highland heroes are great!
18–Do you have any hobbies?
I love photography, creating photo art, photo manipulations, and gardening, creating teddy bears that have found homes all over the world. And I love role-playing games, when I have the time.
19–Are you an early bird or a night owl?
Early bird. I stay up late often doing edits, but no matter how late I stay up, I always get up early.
20–What can readers expect from you next?
I have a vampire romantic suspense, Primal Desire, coming out soon in a week or so, a cougar shifter coming out in July, and Saving the White Cougar coming out in the fall for Halloween and sometime during the year, Angel Fae, the next YA in the series. Then I have another Christmas book, Jingle Bell Wolf (Wolff Bros 2) coming in October. I also have a couple of 10th Anniversary releases coming out: Dreaming of the Wolf, June, and Silence of the Wolf, October, and a novella in a Christmas Anthology coming out with a group of other authors in December.
Hightland Wolf Book 6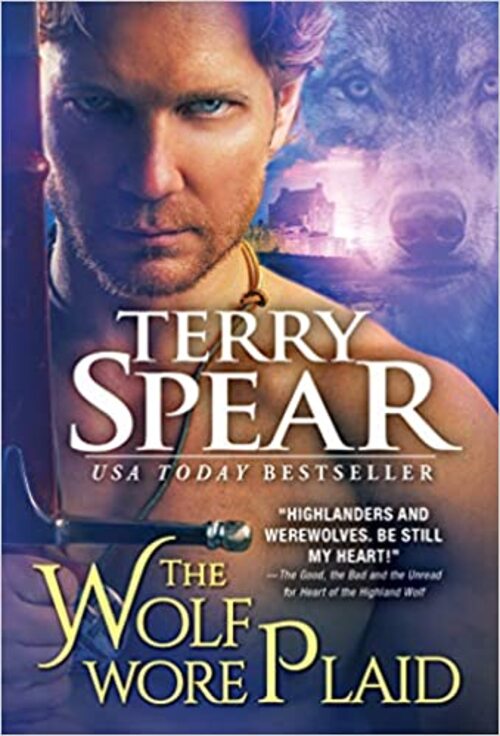 An overprotective wolf meets his match in the Scottish Highlands of today…
Heather MacNeil has never backed down from a fight. So when some shady shifters from a neighboring enemy clan come looking for trouble, she refuses to feed their satisfaction. There's only one wolf that makes her go soft…
For packmate Enick MacQurarie, the work as second-in-command never ends—as the feud ignites, clan security is more vital than ever. But a certain unpredictable, feisty Highland lass is determined to stand up to the aggressors, and Enrick is equally determined to protect her.
The action builds as Heather and Enrick grow closer, but will they be willing to sacrifice their wild friendship for true love?
Romance Fantasy | Action | Paranormal Romance [Sourcebooks Casablanca, On Sale: April 27, 2021, Mass Market Paperback / e-Book, ISBN: 9781728228785 / eISBN: 9781728228792]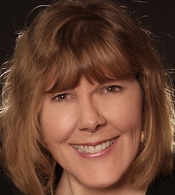 USA Today bestselling author Terry Spear has written over two dozen paranormal romance novels and medieval Highland historical romances. In 2008 HEART OF THE WOLF was named a Publishers Weekly Best Book of the Year. A retired officer of the U.S. Army Reserves, Terry also creates award-winning teddy bears that have found homes all over the world. She lives in Crawford, Texas.