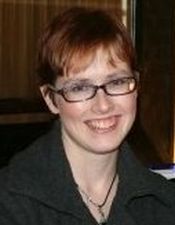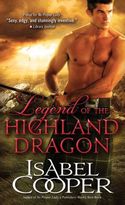 When I was growing up, secretaries didn't get much air time. There was Janine from Ghostbusters—she was cool—but even she was a side character, around to make smart comments, have a crush on Egon, and maybe have an adventure or two in the cartoons. (Of course I watched the cartoons. Child of the eighties, here.) It wasn't a job that really lent itself to main-character status.
Except it should have.
I realized that when I grew up, took a couple secretarial jobs myself, and realized that I was no damn good at it. There were too many moving parts; too many requests coming in from all over at the same time; too many strange people to whom I had to be nice but not too accommodating and honest but not too honest. I'm a cranky introvert (think Henry Higgins with an extra X chromosome) who can't remember where she put her keys half the time. (Didn't help that one of my main employers was a guy my friends and I now call Vile Pantsless Ex-Boss, for…reasons.)
The other thing I learned from my failed attempts at gainful employment is just how much power and information a good secretary can have. You're making people's travel arrangements, you're reconciling their bills, you're screening their occasionally emotional (and often irrational) visitors, and for many of them, especially before email became common, you're helping compose and deliver some very sensitive messages. That's kind of a huge deal.
And pop-culture has gradually started to recognize as much. Pepper Potts is one of the central characters of the Iron Man movies: in just about every film, she keeps Tony Stark going and often saves his life. Mad Men features Joan Holloway, one of the most self-assured and competent people in the Sterling Draper offices. In an era where information is money, time, and more, our culture may slowly be starting to recognize the value of the people who make sure everything works together and works correctly.
Also, of course, secretarial work was one of the first careers for women who wanted to work outside the home. So, when I was talking with my editor, Leah, about the heroine of Legend of the Highland Dragon, we decided that Mina should be a secretary. Not only did the role fit the time and her character, but it provided a great opportunity for an opening scene.
You know those not-entirely-rational people a secretary has to handle sometimes? For Mina Seymour, one of them is a handsome-yet-annoying Scottish man—with a secret not even she can guess.
He Guards a Ferocious Secret…
In Victorian England, gossip is often as precious as gold. But the Highlanders are a more mysterious bunch. And if anyone found out that Stephen MacAlasdair really was, he'd be hunted down, murdered, his clan wiped out. As he's called to London on business, he'll have to be extra vigilant—especially between sunset and the appearance of the first evening star.
Mina just wanted to find out more about the arrogant man who showed up in her employer's office. Some might say it was part of her job. She never thought the stranger would turn into a dragon right in front of her. Or that he'd then offer her an outrageous sum of money to serve as his personal secretary. Working together night and day to track a dangerous enemy, Mina comes to see a man in love is more powerful and determined than any dragon.
ABOUT THE AUTHOR
Isabel Cooper is the author paranormal historical romances NO PROPER LADY, a Publishers Weekly and a Library Journal book of the year in 2011, and LESSONS AFTER DARK. Both titles were also nominated in the RT Book Reviews Reviewers Choice Awards. During the day, Isabel maintains her guise as a mild-mannered project manager working in legal publishing outside of Boston. For more, visit www.isabelcooper.org.
To comment on Isabel Cooper's blog please click here.