Before I wrote my new book A First Time for Everything–which is also my first New Adult romance–all my romances were in third-person and alternated between the hero and heroine's point of view. This is a satisfying, tried and true approach to romance novels, and I toyed with the idea of doing the same thing with A First Time. But I wanted to give readers what they like and expect in a New Adult book, which is first person, and I thought a change in my usual approach would be an interesting challenge.
I went with first-person present, which gives the book a super immediate and raw feel, because everything Hannah experiences is being processed in the moment. That's how things feel to everyone falling in love, but I think it's especially true when we're falling in love for the first time.
The next decision was whether to alternate between Hannah and Casey's point of view. I initially wanted to, but when I thought about writing from a twenty-one-year-old guy's point of view, I gave a mental shudder. How could I possibly get into the mind of some horny college guy?
I seriously couldn't go there, not at first. I had Hannah figured out pretty early on, in large part because I gave her so many of my own experiences, but Casey was as much a mystery as he would have been if I'd met him back when I was a socially awkward college virgin wondering how to make things happen.
I have a messy writing process, in that all my first drafts are basically unreadable and it takes me many drafts to get to the story I want. The upside of this is that I find more layers with each pass. I discover things about the characters and the story as I write, and things come to me that I never planned. That's what I love so much about writing. If I knew everything beforehand and was just transcribing what was already in my brain, I'd be too bored to actually do it.
It was during this messy process that I thought back to the guys I knew–and was wildly obsessed with–in college, and things came into focus. By the time I had completed my first draft, I could have written Casey's point of view, no problem, and I kind of wanted to. I knew him, I loved him, and I loved the idea of showing readers how he felt about Hannah.
In the end, though, I decided that it made sense to keep the book entirely in Hannah's point of view, because the story is really her story–her coming of age, and her growing understanding of herself and what it means to be a friend and to love someone.
I made sure that Casey's reactions to Hannah made his feelings obvious. When he's hot for her, you know it, and even when he's holding back, you see that too. Though Hannah, in all her confusion, doesn't.
Do I wish I'd met a Casey back in the day? Heck, yeah. But this is the next best thing.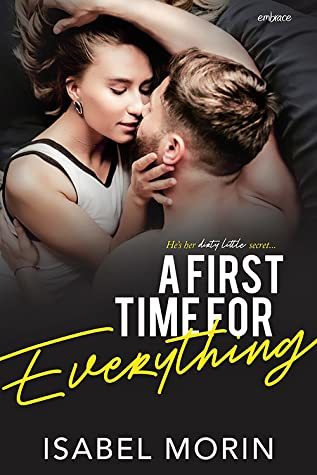 Hannah Bloom arrives on campus for her senior year of college a new woman. No more mortifying acne–though she still bears the scars–and no more trying to be invisible. She has two goals: get into med school and have sex before graduation. But getting into med school may prove easier than having sex, because Hannah has a secret–she's never even been kissed.
What she needs is a tutor who'll give her lessons in all the things she's missed out on, and Casey Grant is the perfect candidate. Her dorm's resident player, he's not only the hottest guy she's ever seen, he already knows her secret.
The only trouble is, nothing goes according to plan. Their lessons don't feel like lessons, they feel like the real thing. She tries to date other guys, but nothing can compare with what she has with Casey. If she's not careful she'll fall for him just like every other girl on campus–and have her heart broken like them, too.
Romance Contemporary | New Adult [Entangled Embrace, On Sale: March 13, 2020, e-Book, ISBN: 9781682815373 / eISBN: 9781682815373]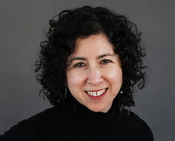 Isabel began reading romances when she was thirteen years old. That's the year her grandmother came to visit, bringing with her a summer's worth of romance novels. Isabel was immediately and forever hooked. She earned her MFA in creative writing and wrote poetry for years, but it was all pretty melancholy (as poetry is wont to be). After she met her husband, she was too happy to write poetry and decided to try her hand at the kinds of stories she'd been gobbling up for years. Now she writes sensual, emotionally intelligent stories about likable people who discover themselves as they navigate their way to great sex and true love. What could be better than experiencing all that new love and lust just by picking up a book? She watches British mysteries and anything with dancing, and in the summer she hikes, plays disc golf, and putters in her modest garden. She lives in Connecticut with her conveniently tall, dark, and handsome husband.