Writes:
An award-winning mystery/thriller police detective series set in Phoenix. The latest release, DEATH BLOW, book #3 in the Veranda Cruz series, hit the shelves in March 2019.
About:
Retired police captain turned award-winning author seeks readers who are adrenaline junkies looking for a high-octane thrill ride. DEATH BLOW features a strong—but flawed—female lead who must fight her inner demons as she's pulled into a deadly trap. It's the story of three families: Veranda Cruz's large, loving, sometimes interfering ethnic family; her somewhat dysfunctional police family; and a notorious crime family that threatens everything she holds dear.
What I'm looking for in my ideal reader match:
Enjoys police detective shows like "Law & Order"

Has a thing for cops

Is intrigued by an author with marksmanship medals and training in high-speed pursuit, defensive tactics, and interrogation techniques

The sound of a siren gets your pulse racing—in a good way

Secretly wants to be a detective

Has a twisted sense of humor

Is fine with a book that contains NO vampires, werewolves, witches, or cats

Prefer your villains keep-you-up-at-night scary

Isn't squeamish about crime scene investigation

Insists on multi-dimensional, complex characters (including the bad guys)

Enjoys delving into a rich back story to discover hidden motivations and secrets

Appreciates multi-layered plots with twists, turns, and surprises

Idea of a perfect date involves Mexican food
What to expect if we're compatible:
Frequent adrenaline spikes followed by massive Mexican food cravings

Exclusive giveaways via my newsletter

A long-term relationship (I'm adding a second series to my list soon)
GIVEAWAY
Tell us if you think she's a match for you or not (sad face) but either way you'll be entered to win a prize pack of goodies from Isabella along with a signed copy of DEATH BLOW.
A Veranda Cruz Mystery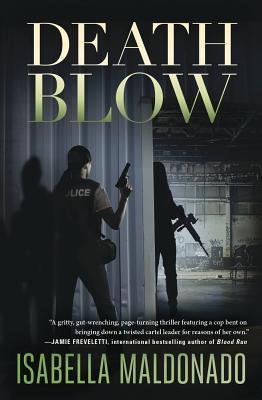 Homicide detective Veranda Cruz takes on the most ruthless member
of the Villalobos cartel.
Phoenix homicide detective Veranda Cruz is on a mission. After Hector Villalobos tried to destroy her family, Veranda vowed to take down his powerful crime syndicate.
Beautiful, shrewd, and lethal, Daria Villalobos is on a mission of her
own. Determined to be the first woman to take the reins of her father's notorious cartel, she hatches a plot to eliminate Veranda.
When the investigation blows up in Veranda's face, the hunt is on to
stop a bomber. Veranda battles her department and her personal
demons as she takes on Daria. To survive her most cunning adversary yet, will she make a pact with a killer?
Mystery | Mystery Woman Sleuth [Midnight Ink, On Sale: March 8, 2019, e-Book, ISBN: 9780738751030 / ]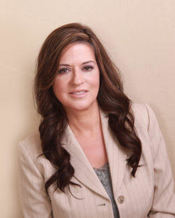 Isabella Maldonado is a published author, a retired police captain, and a regular contributor on television News Channel 12 (Phoenix NBC affiliate) as a law enforcement expert. Her last police position was Commander of Special Investigations and Forensics.
During her long career, she served as a hostage negotiator, department spokesperson, and precinct commander among many assignments. She was recognized with a Meritorious Service Award and a Lifesaving Award, and was selected to attend executive management training at the FBI National Academy in Quantico. Maldonado is a past president of the Phoenix Metro chapter of Sisters In Crime, and currently sits on the board.
She lives in Mesa, Arizona, where she is currently writing the third book in the Veranda Cruz series, which features a Latina Phoenix police detective.