Instead of trying to find your perfect match in a dating app, we bring you the "Author-Reader Match" where we introduce you to authors as a reader you may fall in love with. It's our great pleasure to present J.A. Hennrikus!
Writes:
Cozy and traditional mysteries, with my latest release, With A Kiss I Die, #2 in my Theater Cop series hitting the shelves on April 8, 2019.
About:
Mystery writer seeks readers who like a good mystery that is combined with a touch of romance against the backdrop of a theater company.
What I'm Looking for in my ideal reader match:
Readers who enjoy a good puzzle
Who don't like a lot of blood and gore, but do enjoy a good mystery
Enjoy the behind the scenes of a theater company
Like their sleuths to be middle aged with a complicated past
Welcome a rich cast of characters
Know Romeo and Juliet, and preferably have seen a bad production of it on stage
Don't mind staying up late to finish the book
What to expect if we're compatible.
Updates from my newsletter; sign up here: www.JHAuthors.com
An opportunity to join the Wicked Authors private Facebook group: https://www.facebook.com/groups/thewickeds/
Getting to know my other writing personas (Julia Henry and Julianne Holmes).
A Theater Cop Mystery #2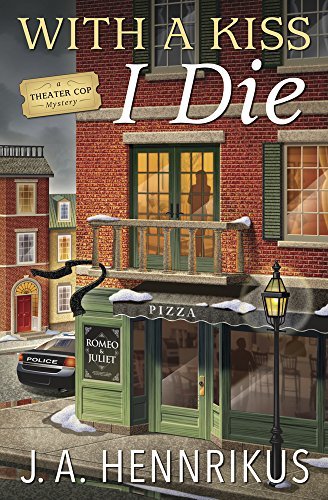 Will the kiss of death claim Romeo and Juliet―and Sully―before opening night?
When retired cop Edwina "Sully" Sullivan learns that a production of Romeo and Juliet―which Cliffside Theater's Dimitri Traietti left town to direct―is in serious trouble, she sets aside her grant applications and heads to Boston to help.
Between managing Dimitri, consulting with costume and set designers, and schmoozing with potential funders, Sully puts on nearly every hat in the biz. But the one hat she doesn't expect to wear is that of her old job as a cop. When a socialite is murdered in Boston Garden, Sully's ex-husband becomes the prime suspect. So she dusts off her investigative skills and once again steps into the spotlight of crime solving.
Mystery Cozy | Mystery Woman Sleuth [Midnight Ink, On Sale: April 8, 2019, e-Book, ISBN: 9780738754697 / ]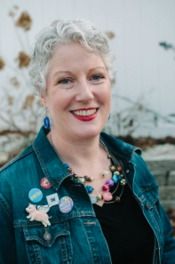 J. A. Hennrikus is the author of the Theater Cop Mystery series. As Julianne Holmes, she writes the Agatha-nominated Clock Shop Mystery series for Berkley Prime Crime. Hennrikus blogs with the Wicked Cozy Authors, is on the board of Sisters in Crime, and is a member of Mystery Writers of America. She is also an arts administrator who lives in Massachusetts.