A SURREALIST AFFAIR took me years, off and on, to write, partly because it involved so much research to pull off. Most of the research involved the Surrealist art movement, but I also had to learn about art history more broadly, training of art historians, methods of art fraud, art thefts and recovery, the FBI Art Crime Team, the geography of Paris, and French phrasing.
I had three years of high school French but met my language requirement for college because from the middle of junior year, I attended Dow High in Midland, Michigan (yes, Dow Chemical), which was more interested in STEM than languages. With only a rudimentary grasp of French, I needed a lot of help from Google, a critique partner who knew French, and a friend who had spent time studying in Paris, so he was also familiar with the geography of the city.
Because my protagonist Elle Dakin was going through a Ph.D. art history program, that required its own research.  I am a professor in an academic department, so I know about impossible advisors and narcissistic professors, as well as the challenges of writing a dissertation. But my field is social work, not art history. Therefore, for the book, I interviewed a couple of art historians and was impressed by their training. Doctoral graduates must read German, which, I was surprised to learn, is the language of record for art history. Graduates also have to read in another language, aside from German. Obtaining a Ph.D. in this field is typically a six-to-eight-year process. There are very few academic jobs in art history, so many of the graduates go on to hold curator positions at museums.
Similar to Elle, I attended the University of Michigan as an undergraduate. I majored in Psychology; however, I enjoyed my art history courses the most. As well as the obligatory art history 101, I took electives on Raphael and Dada and surrealism. The University of Michigan Museum of Art had a Tanguy in its collection, on which I wrote a paper. Yves Tanguy was the inspiration for the fictional artist I created in A SURREALIST AFFAIR.
My husband and I have visited many museums in the years we've known each other.  When we first moved to the Washington DC area and when our children were young, we would go to the Smithsonian every weekend. Despite my basic background in art history, A SURREALIST AFFAIR required a ton of research—books, internet reproductions, blog posts, newspaper articles—to even hope to pull off a coherent discussion of the surrealist movement and its works.
I was also inspired by the author Alison Pace of the romance novel If Andy Warhol Had a Girlfriend, who named chapters after Warhol's works. Taking her lead, I included titles of surrealist works in each chapter heading that related to the chapter events or theme. I have heard from one early reader that he enjoyed looking up each of the works and learning more. My sincere hope is that readers enjoy the romance—as well as learn something about art history, as I did from writing A SURREALIST AFFAIR.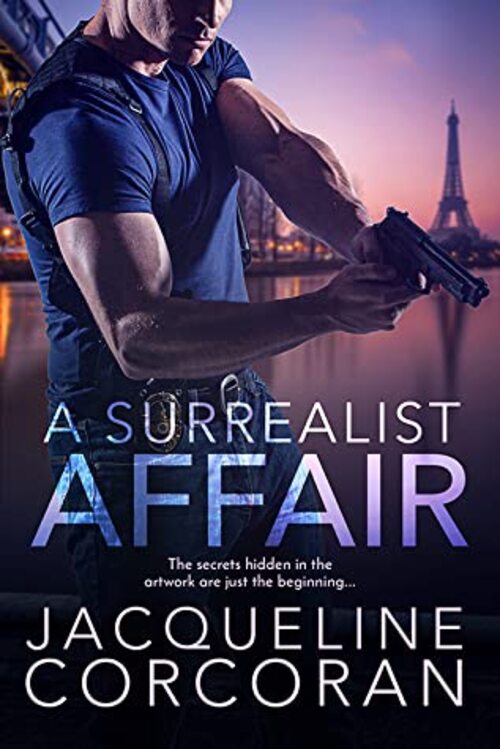 Elle Dakin is shocked when she's given the opportunity to fly to Paris to attribute a newly discovered painting to her favorite artist. After all, why would they choose a broke, struggling Art History doctoral student for such an honored task? When she arrives in Paris, she realizes the deal was too good to be true—suddenly she's neck deep in a murder, an international art theft, and threats to her safety. Thank goodness Ryan, an art exporter, comes to her aid, protecting her from the dangerous side of Paris and those who would try to harm her. And it doesn't hurt that he's sinfully handsome…until she discovers he has just as many secrets as everyone she's met on this trip of a lifetime gone wrong…
The last assignment undercover FBI agent Ryan DeLong wants is to investigate art theft. But here he is, stuck in Paris, chasing down the thieves of a million-dollar masterpiece. The only bright spot is Elle, the shy but enchanting doctoral student who teaches him about more than just the beauty of Surrealism. He can't tell her the truth of his identity, plus he refuses to get romantically involved with anyone while he's on a case. But when he learns Elle also has things to hide, he begins to doubt everything he thought he knew about her.
Romance Suspense [Entangled: Amara, On Sale: May 17, 2021, e-Book, ISBN: 9781649371379 / eISBN: 9781649371379]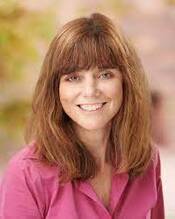 Jacqueline Corcoran was born in England, but has lived in the U.S. for most of her life – in Boston, California, Michigan, Texas, and now in the Washington D.C. area with her husband, two children, and three rescue animals. She is a social worker, psychotherapist and professor (at the University of Pennsylvania), as well as an author. Her published work includes 17 textbooks, two non-fiction trade titles, and several novels.