You've written a whole trilogy about underground monsters, and now DON'T MOVE is bringing us a terrifying giant arachnid–where do you think your passion for creepy creatures comes from?
It's definitely an interest that started at a young age. I grew up reading lots of horror novels. Particularly, I remember tearing through Time Life's Mysteries of the Unknown book series and being obsessed with all things Loch Ness Monster, Bigfoot, and the Jersey Devil. On top of that, add watching and re-watching classic creature movies like Alien and The Thing and you've got a lifelong monster lover.
Even without the prehistoric arachnid, the experience of being lost in the woods is pretty scary! Have you ever had any unsettling camping experiences?
Not necessarily a bad camping experience, but I once had to run through the woods of Staten Island dressed as a centaur while being pelted with paintballs. Certainly wasn't a highlight of my life. Now that I think about it, that experience must've left some lasting impact considering DON'T MOVE and another project I'm working on–a new thriller that follows an uncle and his nephews on a camping trip at the bottom of the Grand Canyon. Stay tuned for that!
You and the other Tenderloins spend a lot of time pranking one another on Impractical Jokers, which I'm sure has honed your sense of how to get under people's skin. Does that knowledge ever come into play when you're writing thrillers?
Oh, absolutely. Horror and comedy are more similar than most people think. They're essentially two sides of the same coin. They both require pulling someone in, getting them comfortable, and then hitting them with a twist. In comedy, the twist is the punchline. With horror, it's the scare. Plus, what the guys do to me on the show is basically horror, so that's definitely a source of inspiration.
Could you ever see DON'T MOVE being made into a movie?
We certainly hope so! It's an action-packed, hard-hitting story that I think would translate perfectly to the big screen. Reading it, you're suddenly transported back into one of those classic 80s and 90s horror flicks. Darren and I have started the process of pitching around to a few studios and have already gotten some interest, so we're very excited!
Congratulations on your recent wedding! You seem like the ultimate multitasker: planning a wedding, while also releasing two books in the same year, during a pandemic! Do you have any tips for how we can all stay focused?
Well, it helps to have great people around you. I can't say thank you enough to my co-author, best friend, and groomsman at my wedding, Darren Wearmouth. And more importantly, to my beautiful wife Melyssa, who has been so supportive of me and of the books since day one. Couldn't have done it without her!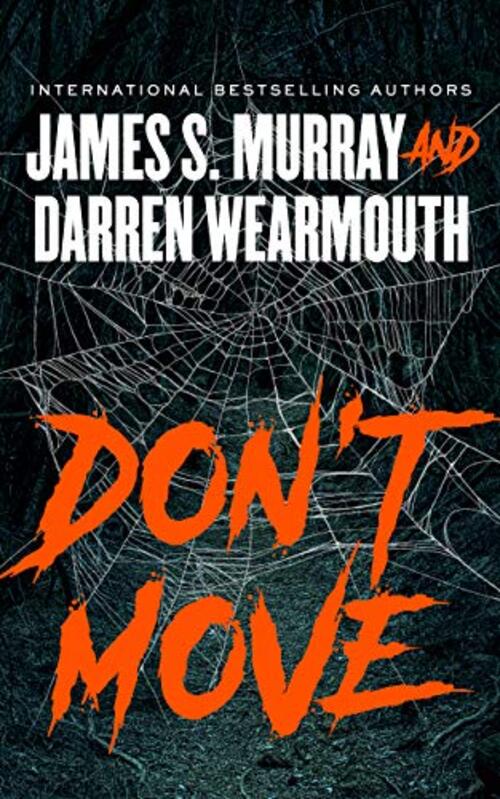 From the authors of the bestselling Awakened trilogy.
Megan Forrester has barely survived the unthinkable. Six months ago, she witnessed a horrific accident that killed her husband and son, and lives with the guilt of knowing she could have done more to save them. Now, Megan hopes to mend the pieces of her broken spirit by attending a local church group's annual camping trip. But the church group members—riddled with dark secrets of their own—make a catastrophic navigational mistake, leaving them stranded in an untouched canyon in the West Virginian national forest.
Isolated from any chance of help or rescue, Megan and the others quickly realize why this side of the canyon has never been surveyed by humankind: it's home to a terrifying prehistoric arachnid that patiently stalks its prey through even the slightest movement or vibration in the forest. And it's desperate for a meal.
Grief-stricken and haunted by her tragic loss, Megan now faces her ultimate test of endurance. Can she outwit a bloodthirsty creature hellbent on ensuring that no one gets out of alive? When a single wrong turn can mean death, she only has one option: DON'T MOVE.
Horror [Blackstone Publishing, On Sale: October 20, 2020, Hardcover / e-Book, ISBN: 9781982678326 / eISBN: 9781982678326]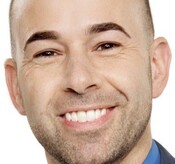 JAMES S. MURRAY is a writer, executive producer, and actor, best known as "Murr" on the hit television show Impractical Jokers along with his comedy troupe, the Tenderloins. He has worked as the Senior Vice President of Development for NorthSouth Productions for over a decade and is the owner of Impractical Productions, LLC. He recently starred in Impractical Jokers: The Movie, and also appears alongside there rest of the Tenderloins, and Jameela Jamil, in the television series The Misery Index on TBS. James is the author of the international bestselling AWAKENED trilogy.
Photo Credit: Jeremy Freeman