My new book is called How to Cross a Marquess.
Five years ago, Roger Berwick and Fenella Fairclough rebelled when their fathers tried to marry them off. They would not be ordered about!
A whole lot has happened since then. They've both changed, and now a fiery attraction has flared between them. It's just too ironic. Circumstances have brought these former enemies much closer than they ever could have anticipated. But various people don't like that idea at all. The path to a happy future is convoluted.
So for these two:
H is for history. Theirs is complicated.
O is for oh! Neither expected the passion that has flared between them. So surprising with someone you've known for most of your life. But people change.
W is for the worrisome anonymous letters spreading rumors about them through the neighborhood. How do you fight an invisible adversary?
T is for time. There seemed to be so much, and now there's nearly none.
O is for opponent. But who is it?
C is for choleric. Roger finds his temper sweetened by his lovely neighbor.
R is for reminiscence. Roger's mother has much to recall.
O is for overset, as circumstances spiral out of control.
S is for snakes. Fenella's nephew collects them. And the kitten wasn't his fault!
S is for – yes, another snake!
A is for alternatives, which must be found.
M is for Macklin. The earl stands ready to help in any way he can.
A is for allies, always so important.
R is for rackety. Fenella never saw herself in that light.
Q is for quizzical, a mood that's going around.
U is for underhanded, which Fenella's family tends to be.
E is for elope. With everything that's been happening, really, there seems nothing else to do. And they're right at the Scottish border, which makes it easy. Sort of.
S is for slipping away, and
S is for safely settled, in the end.
***
What do you think will be your favorite element of Jane's new book? Leave a comment below, and you'll be entered to win a print copy of HOW TO CROSS A MARQUESS! 
***
The Way to a Lord's Heart #3
"A refreshingly different, sweetly romantic love story [readers] will long remember." —Booklist for Brave New Earl
The Marquess of Chatton and his neighbor Fenella Fairclough have known each other all their lives. They refused to marry each other years ago when their parents demanded it, and they won't concede now–even if circumstances have brought these former enemies much closer than they ever could have anticipated. . .
The Way to a Lord's Heart:
Brave New Earl (Book 1)
A Lord Apart (Book 2)
How to Cross a Marquess (Book 3)
Romance Historical [Sourcebooks Casablanca, On Sale: August 27, 2019, Mass Market Paperback / e-Book, ISBN: 9781492663416 / ]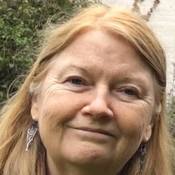 Jane Ashford discovered Georgette Heyer in junior high school and was entranced by the glittering world and witty language of Regency England. That delight was part of what led her to study English literature and travel widely in Britain and Europe. Born in Ohio, she has lived in New York, Boston and LA, her writing life punctuated by breaks where the fates intervened and swept her off in different directions.
Jane has written historical and contemporary romances. Her books have been published in Sweden, Italy, England, Denmark, France, Russia, Latvia and Spain, as well as the U.S. She has been nominated for a Career Achievement Award by Romantic Times Magazine.