Hi, Jayci! Welcome to Fresh Fiction. Please tell us about yourself and your new book, A SWEET MESS!
I'm a fresh, new author and everything still feels surreal to me. This interview for example. I can't believe I'm being interviewed by Fresh Fiction! So exciting! When I'm not caught up in the awe of being a published author, I write sweet, sensual, and laugh out loud contemporary romance and romantic comedy. I used to be an attorney, but I like my new job quite a bit better. It's probably because I'm a lover, not a fighter. A SWEET MESS is my rom-com debut, and it has a special place in my heart because it's the first novel I ever wrote. This story is about Korean-American main characters excelling in non-stereotypical professions, overcoming obstacles, and falling in love. I hope it shows that Asian-Americans make damn good heroes and heroines in romance.
I love the set-up of this novel! It's too funny and all the right (or wrong!) pieces fall into place to create a hilarious reason for Aubrey and Landon to end up spending time together and falling in love. What sparked the idea for this novel?
I know something can't come from nothing, but the inspiration for this story truly appeared out of thin air. It was like an epiphany. "I'm going to sit down and write a book. And it's going to be about a one-night stand between a baker and a food critic, and the mess that ensues." I feel like this story was hidden inside me for all these years, just waiting to be told.
Considering that Aubrey is a baker, Landon is a food critic, and they spend time in wine country, what was the research like for this book? I hope lots and lots of food was involved!
It was marvelous. I either ate or daydreamed about dessert. While I dreamt up the two dessert ideas for the cooking show, the pretzel bread pudding really exists. You guys, it's so good. And my family and I traveled to lovely Paso Robles and Cambria to find inspiration for the fictional towns of Weldon and Bosque Verde.
There's a recipe for bulgogi in this book that I cannot wait to make for my family. Do you have another recipe–perhaps inspired by Aubrey's bakery–that you can share with us?
In fact, I do! Just as my agent and I got ready to submit A SWEET MESS to publishers, I met a new friend who happened to be a baker! I told her I wanted an original cookie recipe inspired by the book, and she created one for me. It's been added to the end of the book, along with the bulgogi recipe. I taste tested three different recipes before deciding on this one. It. Is. Delicious.
Tropes abound in A SWEET MESS! A little mistaken identity, enemies/co-workers-to-lovers, forced proximity… Do you have a favorite romance trope to write about? What about to read for fun?
So far, I think the brother's best-friend/best-friend's little sister trope was the most fun to write. That little hint of forbidden love is scintillating. For fun, I love reading enemies to lovers stories. The bickering and underlying sexual tension is just so delicious.    
Now, more than ever, I know readers are looking for a great book to occupy their time. What have you read recently that you really enjoyed?
Okay. I'm just going to name a few so the list doesn't go on and on. I loved Talia Hibbert's GET A LIFE, CHLOE BROWN, Madeline Miller's THE SONG OF ACHILLES and CIRCE, and Erin Morgenstern's A STARLESS SEA. Oh, just one more. Paulo Coelho's THE ALCHEMIST. I think these are great choices to get away from it all.
What can readers expect from you next?
Many more sweet, sensual and laugh out loud own-voices romance. A SWEET MESS is part of a three-book series. Next summer, you'll get to meet Tara and Seth in THE DATING DARE. And I also have a couple three-book series with Harlequin Desire. All three books in the first series–Heirs of Hansol–will be out this year.
Rapid Fire Random Questions
Dragons or unicorns: Dragons (Gasp! I was sure I would pick unicorns. Surprise. Surprise.)
Five people you'd invite to your book club (dead, alive, fictional, etc.!): Jane Austen, Maya Angelou, Belle (from Beauty and the Beast), Kevin Hart, and Aubrey Hepburn
Some of your auto-buy authors: Sonali Dev, Talia Hibbert, Erin Morgenstern, Laini Taylor, Deborah Harkness
Favorite flower: Gerber daisy
Earliest celebrity crush: Tony Leung
Random interesting fact you like to tell people: Oh, God. I can't think of anything. I must be so uninteresting. Does "I eat a lot" count? 
Hobbies you have (aside from reading and writing): Loom knitting
Dream vacation: A month in England's Lake District
Sweet or salty snacks: Sweet & salty snacks like kettle corn and sea salt chocolate
You have a totally free afternoon – no deadlines, no obligations, no Twitter notifications!  What do you do?: Binge watch Queer Eye on Netflix.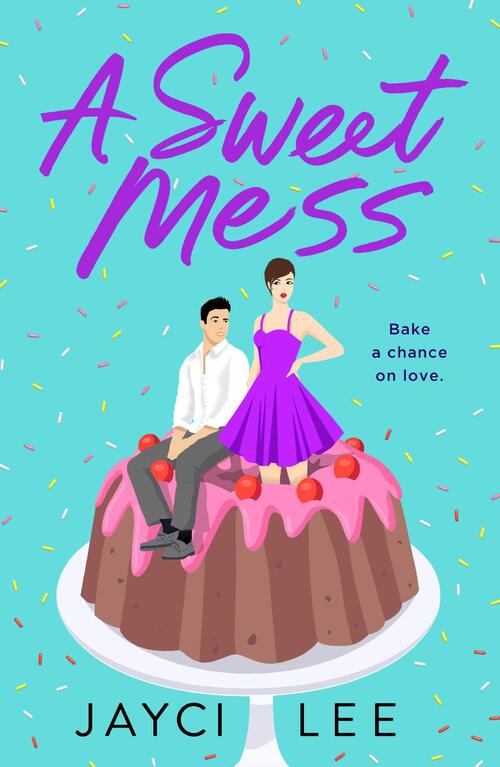 Korean-American author Jayci Lee delights with this delicious and light-hearted romantic comedy that readers will devour and ask for more.
Aubrey Choi loves living in her small town nestled in the foothills of California, running her highly successful bakery away from the watch of her strict Korean parents. When a cake mix-up and a harsh review threaten all of her hard work and her livelihood, she never thought the jaded food critic would turn out to be her one-night stand. And she sure as hell never thought she'd see the gorgeous Korean hunk again. But when Landon Kim waltzes into her bakery trying to clean up the mess he had a huge hand in making, Aubrey is torn between throwing and hearing him out.
When she hears his plan to help save her business, Aubrey knows that spending three weeks in California wine country working with Landon is a sure recipe for disaster. Her head is telling her to take the chance to save her bakery while her heart—and her hormones—are at war on whether to give him a second chance. And it just so happens that Landon's meddling friends want them to spend those three weeks as close as possible…by sharing a villa.
When things start heating up, both in and out of the kitchen, Aubrey will have to make a choice—to stick it out or risk her heart.
Romance Contemporary [St. Martin's Griffin, On Sale: July 14, 2020, Trade Size / e-Book, ISBN: 9781250621108 / eISBN: 9781250621115]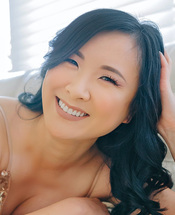 Jayci Lee writes poignant, sexy, and laugh-out-loud romance every free second she can scavenge. She lives in sunny California with her tall-dark-and-handsome husband, two amazing boys with boundless energy, and a fluffy rescue whose cuteness is a major distraction. At times, she cannot accommodate real life because her brain is full of drool worthy heroes and badass heroines clamoring to come to life.
Because of all the books demanding to be written, Jayci writes full-time now, and is semi-retired from her fifteen-year career as a defense litigator. She loves food, wine, and travelling, and incidentally so do her characters. Books have always helped her grow, dream, and heal, and she hopes her books will do the same for you.