Instead of trying to find your perfect match in a dating app, we bring you the "Author-Reader Match" where we introduce you to authors as a reader you may fall in love with. It's our great pleasure to present YAHRAH ST. JOHN! 
Writes:
I write sexy contemporary romances filled with family drama, intrigue, passion and a cast of unforgettable characters. INSATIABLE HUNGER, Book 3 in Dynasties: Seven Sins series is a sexy contemporary romance set in the fictional town of Falling Brook with a pit stop in the Hampton's featuring a charismatic hero and a feisty but confused heroine.
About:
Extroverted author with a penchant for readers who loves soap operas. When I'm not crafting one of my steamy romances, this outgoing diva is either at home cooking a gourmet meal, one of her favorite hobbies. Or she's traveling the globe with her husband finding the backdrop for her next novel or discovering her next adventure, be it sky diving, parasailing, zip-lining or swimming with the dolphins.
What I'm looking for in my ideal reader match:
· Must love a strong, sexy hero, typically an Alpha. Though occasionally she'll dabble with a beta
· Must love an independent heroine who has no problem speaking her mind
· Must love a breathtaking and romantic settings
· Must love a story that makes them laugh, cry and feel like they're emotionally invested in the outcome.
What to expect if we're compatible:
· Love conquers all
· You will want to curl up with a glass of wine afterward
· A social media novice who posts to Facebook, sometimes on Instagram, sends an occasional newsletter and is terrible at Twitter
· An author who will appreciate your loyalty and continue to provide you with great love stories you can't put down.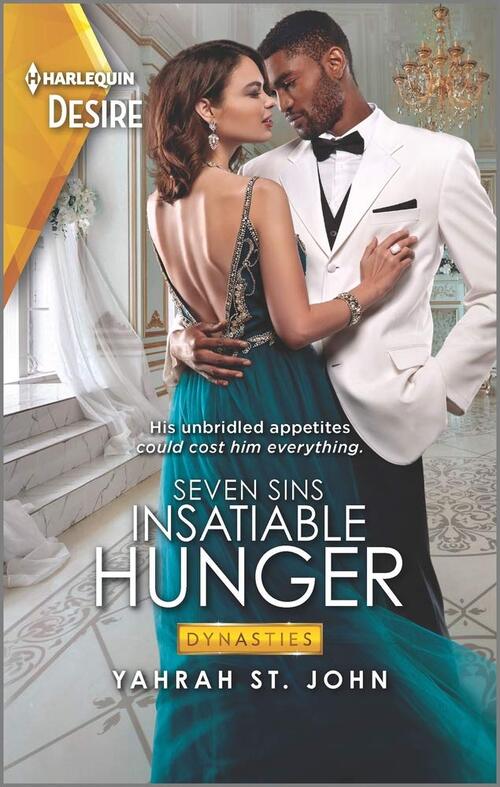 Feel the drama and passion in the Dynasties: Seven Sins series!
She's just a friend but he craves so much more. . .
His unbridled appetites could cost him everything.
Ryan Hathaway isn't about to let his friend marry the wrong guy–not when the right guy is him. But getting out of Jessie Acosta's friend zone could destroy his plans to become Black Crescent's CEO. He can't afford to give in to the overwhelming temptation of wanting her. But with another man looming in Jessie's life, Ryan can't afford not to. . .
Harlequin Desire: Luxury, scandal, desire–welcome to the lives of the American elite.
One man's betrayal can destroy generations. Fifteen years ago, a hedge-fund hotshot vanished with billions, leaving the high-powered families of Falling Brook changed forever. Now seven heirs, shaped by his betrayal, must reckon with the sins of the past. Passion may be their only path to redemption. Experience all Seven Sins!
DYNASTIES: SEVEN SINS
Book 1: Ruthless Pride by Naima Simone
This CEO's pride led him to give up his dreams for his family. Now he's drawn to the woman who threatens everything. . .
Book 2: Forbidden Lust by Karen Booth
He's always resisted his lust for his best friend's sister–until they're stranded together in paradise. . .
Book 3: Insatiable Hunger by Yahrah St. John
His unbridled appetite for his closest friend is unleashed when he believes she's fallen for the wrong man…
Book 4: Hidden Ambition by Jules Bennett
Ambition has taken him far, but revenge could cost him his one chance at love. . .
Book 5: Reckless Envy by Joss Wood
When this shark in the boardroom meets the one woman he can't have, envy takes over. . .
Book 6: Untamed Passion by Cat Schield
Will this black sheep's self-destructive wrath flame out when he's expecting an heir of his own?
Book 7: Slow Burn by Janice Maynard
If he's really the idle playboy his family claims, will his inaction threaten a reunion with the woman who got away?
Romance Contemporary | Romance Billionaire | Romance Series [Harlequin Desire, On Sale: July 1, 2020, Mass Market Paperback / e-Book, ISBN: 9781335209207 / eISBN: 9781488062995]
A tempting friends-to-lovers romance. . .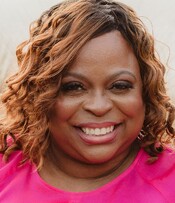 Yahrah St. John is the author of thirty-one published books and won the 2013 Best Kimani Romance from RT Book Reviews for A CHANCE WITH YOU. She earned a Bachelor of Arts degree in English from Northwestern University. A member of Romance Writers of America, St. John is an avid reader, enjoys cooking, traveling and adventure sports, but her true passion is writing. Visit: www.yahrahstjohn.com