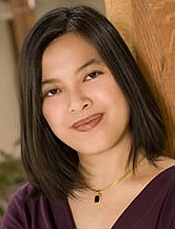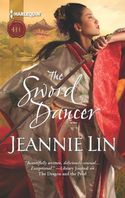 Two of my great loves are sweeping historical romances and martial arts adventures like "Crouching Tiger, Hidden Dragon." My current release, THE SWORD DANCER, is a mash-up between the two. A story featuring a famous thief-catcher chasing a sword dancer across ancient China might seem like quite a departure from your standard romance, but at the core of it are some beloved tropes which is why THE SWORD DANCER was so much fun to write.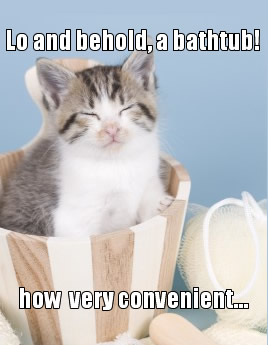 At one point, Li Feng, my feisty sword dancer, confronts Thief-catcher Han in a bath house.
I can't count the number of times I've seen the sexy bath scene in historical romance. She walks in on him, he spies on her…It serves the dual purpose of providing sexy times while also reminding us that our heroes and heroines, despite living in the 9th century, are indeed fresh and clean.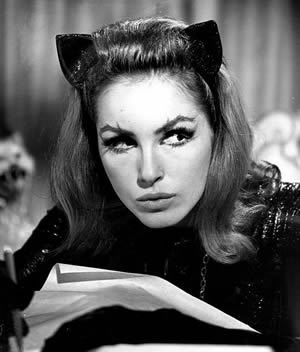 "We conducted our courtship on rooftops and fire escapes. A strange flirtation, a hide and seek, a game of cat and mouse…"
— Catwoman, Whatever Happened to The Caped Crusader?
The hero and heroine of THE SWORD DANCER are on opposite sides of the law. Sometimes they're at odds, sometimes they've teamed up, but they are always, always in conflict—and you're not sure who you want to win!
I used to watch the Adam West Batman series every day and my favorite episodes were the ones with Catwoman. Julie Newmar was iconic in the way she portrayed Catwoman's sultry, crafty, so-bad-she's-good personality. I loved how she was trying to seduce Batman on one side, while plotting mayhem on the other. She was such a dual personality and the sexual tension between her and Batman was seared into my impressionable young mind.
Love at First Punch also known as "Slap-Slap Kiss"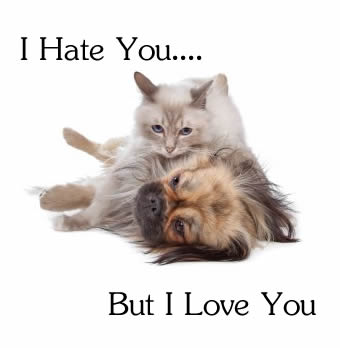 Slap-Slap-Kiss) or Love at First Punch
I always get giddy when a strong hero clashes with an even stronger heroine. In Mr. and Mrs. Smith, Brad Pitt and Angelina Jolie wreck their living room in an adrenaline charged foreplay scene. In Crouching Tiger, Hidden Dragon, Jen and the Bandit Lo hook up after fighting almost to the death in the desert. And in THE SWORD DANCER, Han and Li Feng finally engage in their first kiss after several charged confrontations during which, as the heroine admits, "her knowledge of him was nearly as intimate as a lover's."
What are some of your most beloved tropes? One commenter will win a copy of THE SWORD DANCER
RT Book Reviews on THE SWORD DANCER:
"Take a passionate heroine, add an honorable hero bound by duty, a quest and a stolen cache of jewels and you have Lin's riveting, fast-paced, lyrically written, sensual romance. Here's a story filled with intriguing history and colorful details that also mesmerizes readers with a thrilling adventure. For those who crave a journey to a different place and time, Lin delivers."
THE SWORD DANCER releases May 21, 2013 (June 1 ebook). This is the start of a new historical romance adventure series set in Tang Dynasty China.
To comment on Jeannie Lin's blog please click here.