Before launching your career as a full-time author, you worked at Intel Corporation. What has your experience working from home been like in each of these fields?
During the two decades I worked at Intel Corporation, I saw how working from home went from impossible to expected. Back when I first started at Intel in the early '90s, if I got sick I couldn't work from home because my computer was strapped down at a desk in a cubicle. By the time I left in 2014, it was mostly expected that you'd work from home if you had the sniffles.
As a full-time author, I've been working from home for almost six years and I know a thing or two about how to stay productive when there are so many distractions—like incoming texts, social media, and now with the fear and uncertainty of a global pandemic. 
We're certainly working under logistically and emotionally challenging circumstances right now. How do you maintain productivity and momentum while working from home at a time like this?
A lesson that might be helpful when it comes to re-thinking where you're at during this crisis comes from the business author Jim Collins, and it's about an expedition two explorers made to Antarctica in 1910. If you think social distancing is bad now, imagine being isolated from the rest of the world in a blizzard that lasted 99 days. The other team made it to the south pole but died on the way back. In his book Great by Choice, Collins talks about how the successful explorer used a technique where he set and stuck to a daily goal of moving so many miles. Regardless of weather conditions, terrain, or setbacks, they went at a certain rate—twenty miles a day. Even when the weather was beautiful (for Antarctica) and conditions were easier, they stopped after twenty miles. That was the cadence of their march, day in and day out. It was measurable, doable, and repeatable. The other team, on the other hand, only trekked when conditions were good. On blustery days, they'd hunker down in their tents and wait out storms that could last for days. I've found during my writing career that setting and sticking to output goals creates a virtuous cycle of consistent performance. Back when I was working full-time at Intel, raising a family, and holding down significant responsibilities at my church, my goal was one chapter a week, one book a year. Now that I'm writing fulltime, it's three chapters a week, three books a year. Having a measurable and consistent goal—and sticking to it—is a powerful technique that has helped me remain a prolific writer.
Many writers are leaping at the chance to use extra time at home to get started on long put-off creative projects. What are some tips for establishing productive routines and generating momentum early on in the writing process of a larger work?
In a writing seminar I took with Terry Brooks years ago, he related from his personal experience that writing a book is like laying tile. It can be tedious, back-breaking work, but it takes consistent effort to finish tiling a kitchen or a bathroom. In the same way, you need to dedicate specific blocks of time for creative work and not just wait for the enthusiasm to strike you. As I related in the Antarctica expedition, setting a goal of marching twenty miles a day every day is better than moving when the mood strikes you or the weather permits. My writing cadence hasn't changed at all during COVID-19. I'm still writing the same amount of chapters that I normally do each week. Now that I have extra time with my family, I'm spending more of it with them doing things together that we normally don't have time to do. Just today, my youngest son asked me to play ping pong with him and I've been teaching him how to spin the ball. It's my hope that when this virus has been contained, we will have strengthened relationships with the people who matter the most to us. 
Some people may not be looking to write an entire novel while quarantined, but still want to keep their writing skills sharp. Are there any prompts, exercises, or routines you'd recommend for building those sentence-level muscles?
Absolutely–it's called writing a short story or a novella. I still try to make time to write these at least once a year. With my e-zine Deep Magic, we do writing challenges for the Board members annually and it is so fun to write a story well outside my typical epic fantasy boundaries. Short-form writing is an excellent way to work on the craft. If you are normally used to writing in the point of view of third-person close, why not try writing from first person? Or writing from the point of view of someone totally different than you? In short-form writing, you still have to have compelling tension, interesting characters that collide, and create a believable setting. But instead of spacing these elements over a novel, you have to be much tighter and cut out the fat. In the Fall 2019 issue of Deep Magic, the Board was given random prompts by our readerships that had to be featured in our stories in a major way. One of us was given a space toilet as the prompt. Mine was a mariachi band. It was so neat to see the creativity that came with each story idea and prompt. You could do the same thing. Have friends or colleagues send you some wild ideas. Pick one and write a short story. It'll keep those writing muscles toned.
Feelings inspired by real-life adversity can potentially fuel writing. Do you have any tips for channeling difficult emotions into creative work?
One of the earliest writing exercises I did in college during a creative writing class I took was finding your earliest childhood memory. My instructor was the first to explain to me that emotions make memories and the more powerful the memory, the more powerful the emotion was that fueled it. He was right. One of my earliest childhood memories was the day my older brother accidentally stepped off the couch onto my back and I ended up at a hospital near Stanford University unable to walk. That's the story I wrote about for the assignment and the memory is still vivid even though I was very young. So yes, what makes characters memorable to readers are the struggles and difficulties they have. That is what helps readers relate to them. It requires being very vulnerable with the reader and letting them experience the pain inside you or the pain of people you know. When I'm creating my characters, I always think about their childhood traumas and what led them to where they are. That is what resonates with people. I look for where it hurts the most. That's what I write about.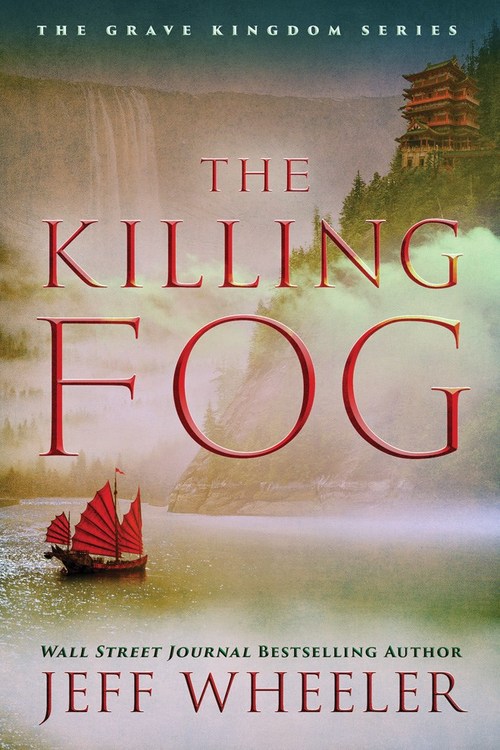 The Wall Street Journal bestselling author of the Kingfountain series conjures an epic, adventurous world of ancient myth and magic as a young woman's battle with infinite evil begins.
Survivor of a combat school, the orphaned Bingmei belongs to a band of mercenaries employed by a local ruler. Now the nobleman, and collector of rare artifacts, has entrusted Bingmei and the skilled team with a treacherous assignment: brave the wilderness's dangers to retrieve the treasures of a lost palace buried in a glacier valley. But upsetting its tombs has a price.
Echion, emperor of the Grave Kingdom, ruler of darkness, Dragon of Night, has long been entombed. Now Bingmei has unwittingly awakened him and is answerable to a legendary prophecy. Destroying the dark lord before he reclaims the kingdoms of the living is her inherited mission. Killing Bingmei before she fulfills it is Echion's.
Thrust unprepared into the role of savior, urged on by a renegade prince, and possessing a magic that is her destiny, Bingmei knows what she must do. But what must she risk to honor her ancestors? Bingmei's fateful choice is one that neither her friends nor her enemies can foretell, as Echion's dark war for control unfolds.
Young Adult Adventure | Young Adult Fantasy [47North, On Sale: March 1, 2020, Trade Size / e-Book, ISBN: 9781542015011 / ]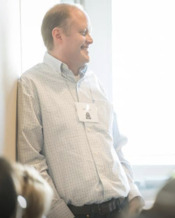 Wall Street Journal bestselling author Jeff Wheeler took an early retirement from his career at Intel in 2014 to write full-time. He is a husband, father of five, and a devout member of The Church of Jesus Christ of Latter-day Saints. Jeff lives in the Rocky Mountains.
To learn more about each of his worlds, his advice for new writers, his e-zine Deep Magic, and which series to start reading first, check out his website! http://www.jeff-wheeler.com/