Welcome back to Fresh Fiction, Amanda! Can you tell us a little bit about yourself, and catch our readers up to speed on what's been going on so far in the Endeavor series?
Thank you for inviting me! I'm a romance author living in Paris, France and an avid reader of novels with high stakes, steamy romance, engaging characters, and tons of emotion. That's also what I love to write–and what you'll find in Nightchaser and Starbreaker! The Endeavor series is a futuristic fantasy that introduces readers to Captain Tess Bailey and her crew of Robin Hood-like rebels who race across the galaxy stealing from the privileged to provide for those in need. They get into a sticky situation with a damaged ship and turn to Shade Ganavan for help, not realizing that he could be a danger to Tess–but also so much more. The risks, action, danger, and romance escalate in Starbreaker, the second book in the trilogy. To see how Tess, Shade, and the crew of rebel Nightchasers handle new threats and evolving relationships, you'll have to try the books!
STARBREAKER is the second book in your sci-fi romance series. What do you love most about the world you've built?
Honestly, there are tons of things I could name here because I love worldbuilding in general, but if I have to narrow it down, I'd say the life and interactions of the crew aboard the Endeavor. They're family in a way that doesn't come from blood ties and are living in a confined space, which can both fuse people and put relationships under pressure. The characters are front and center, and I love showing that no matter where or when people exist (even in fiction!), human beings will always have the hopes, flaws, qualities, insecurities, and issues that we as readers can relate to, rail against, and empathize with. The characters and their journey are my favorite part of building any story.
Captain Tess Bailey is trying to save a scientist who could save a poisoned planet, but of course, this scientist is imprisoned on a heavily guarded planet that's nearly impossible to sneak onto, let alone rescue someone. On top of that, she has a crew to manage, a handsome boyfriend who she can't quite trust, and an uncle who works for the enemy. Basically – she's got a lot going on! What are some of the things that keep Tess grounded through all of the mayhem?
Bonk, her tabby cat! And I'm not even kidding. Having the loyalty and affection of a faithful pet can do wonders for a person's morale. But beyond the intrepid Bonk, it's definitely Tess's best friend and first mate, Jax, who helps keep her steady. They've been partners for seven years and rely on each other for emotional support as well as for a quick kick in the pants when necessary. As Tess and her boyfriend Shade grow closer, Shade also becomes an important grounding force in her crazy and dangerous world.
Shade Ganavan is on the run with Tess and her ragtag crew, and while he and Tess are finally together, things are fragile and complicated. Shade feels like he has a lot to prove to everyone, especially Tess. Do you think he handles everything well? What will readers love about Shade in this book?
I think Shade handles things well because he learned from past mistakes and has a real desire to change his life and atone for his errors. Hopefully, readers will appreciate that Shade gives Tess the time and space she needs to decide what she wants. He doesn't push for her immediate forgiveness and trust but rather works hard to prove himself to her and her crew and waits for their acceptance. Plus, he's so charming and sexy, I'm surprised the pages don't catch fire!
I love books with a big cast of characters, and there are some great side characters in STARBREAKER. Who are a few of your favorite scene-stealers and why?
Oh my gosh. . . All of them! I fell in love with the secondary characters in Starbreaker. The secrets, the emotions, the slow reveals, the smoldering chemistry between certain people… Every single one of them has an important place in the bigger story and in Tess's character arc. If I have to choose a favorite, it's Sanaa Mwende. She's confident, capable, and tends to steal the show as soon as she enters the scene. Nathaniel Bridgebane is a close second. I love peeling back his layers and being surprised by him at every turn.
Everyone could use a great book rec right now! What's a recent book or two that you'd love to recommend to our readers?
Whiteout by Adriana Anders is an exciting and steamy new survival romance that includes all my favorite tropes! Forced proximity. Grumpy hero/sunny heroine. On the run. Enemies to lovers. A race against time. It's suspenseful, hot, and oh-so-good!
I recently saw that you have another book coming set in the same Greek-myth inspired world as the Kingmaker Chronicles! Congrats! What–if anything!–can you tell us about this new book and direction for this series?
Thank you! I'm so excited to be returning to the Kingmaker world! This is the first book to begin telling the stories of the secondary characters from the original trilogy. If you're familiar with the characters of Beta Team, I'm starting with a novel about Flynn and Jocasta. If you're not familiar with them, then you can read The Kingmaker Chronicles to get caught up and be all ready for the first spinoff when it comes out!
What else can readers expect from you?
The first book expanding the Kingmaker universe is up next and, of course, I'll be finishing the Nightchaser trilogy! 
Rapid Fire Random Questions
Cats or dogs: Cats
Book you recommend the most: The Last Wolf by Maria Vale
Favorite smell: Clove
Ketchup or mustard: Ketchup
You've been invited to a costume party – what do you dress up as?: Cleopatra
What fictional city/location would you visit?: Hogwarts
Favorite childhood movie: Beauty and the Beast (Disney version)
How do you practice self-care?: I try to exercise regularly.
Breakfast or dinner?: Breakfast. Specifically, French toast. I'd eat breakfast for dinner if I didn't feel obligated to feed my kids something else!
You have a totally free afternoon – no deadlines, no obligations, no Twitter notifications!  What do you do?: Binge watch my current favorite TV show!
Thank you for reading!
Amanda
Endeavor #2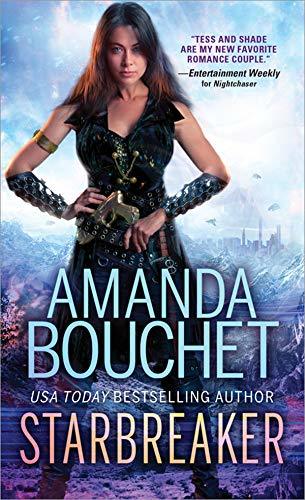 THEY NEVER WANTED TO BE HEROES
Captain Tess Bailey and Shade Ganavan are still the galaxy's Most Wanted, and with revolution in the wind and the universe on the brink of catastrophic war, the situation couldn't be more desperate. Despite the Dark Watch scouring the known sectors for them, rebel leaders have handed the crew of the Endeavor a delicate and dangerous mission: break into Starbase 12 and free renowned scientist Reena Ahern. She's the only one who stands a chance of tipping the odds in their favor for the first time in decades.
BUT PULLING OFF THE IMPOSSIBLE IS WHAT THEY DO BEST
The clock is ticking. But as their attraction builds and secrets are revealed, Tess and Shade must decide if they trust each other enough to execute this impossible prison break. They could change the course of history, but they'll be risking everything… They'll just have to tackle one crisis at a time.
Romance Science Fiction | Romance Fantasy [Sourcebooks Casablanca, On Sale: April 28, 2020, Mass Market Paperback / e-Book, ISBN: 9781492667162 / ]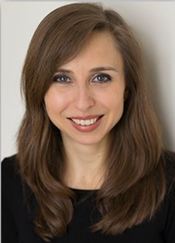 Amanda Bouchet grew up in New England where she spent much of her time tromping around in the woods and making up grand adventures in her head. It was inevitable that one day she would start writing them down. Drawing on her Greek heritage for the setting and on her love of all things daring and romantic for the rest, her debut trilogy, The Kingmaker Chronicles, took form. She writes what she loves to read: epic exploits, steamy romance, and characters that make you laugh and cry. Her first novel, A Promise of Fire, won several Romance Writers of America chapter contests, including the Orange Rose Contest and the paranormal category of the prestigious Golden Pen. A French master's graduate and former English teacher, Amanda lives in Paris, France. She met her husband while studying abroad, and the family now includes two bilingual children who will soon be correcting her French.